Educating Legislators About Legal Aid
How do you explain legal aid as constituent services to legislators and their staff? What kind of stories and materials help demonstrate legal aid's enormous impact?
In a recent issue of MIE Journal, LSC Vice President for Government Relations and Public Affairs Carol A. Bergman joined Legal Aid of Wisconsin's Vicky Selkowe and The Legal Aid Society of Cleveland's Colleen Cotter to offer practical tips and best practices for approaching legislators.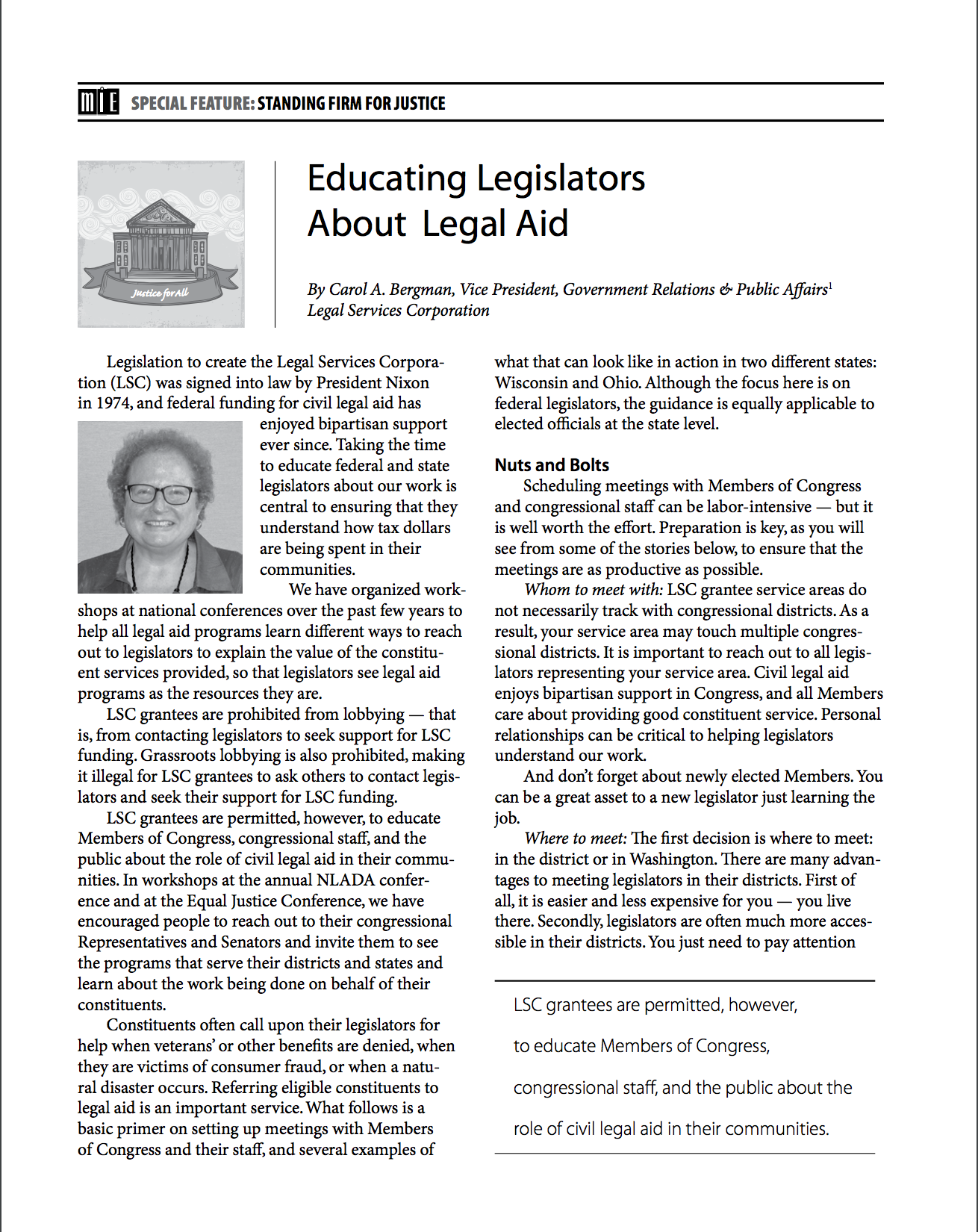 MIE article on How to Educate Members of Congress 
---
Legal Aid of Wisconsin has also created a sample leave-behind for legal aid programs: a short document left behind with legislative staff following a meeting to provide them with back-up details and additional information.