2017 Annual Report Leadership
Leadership
Message from the Chairman, John G. Levi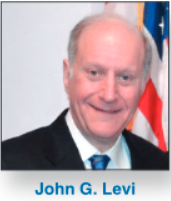 LSC and its grantees had a year of great accomplishments in 2017, highlighted by a number of important initiatives to expand and improve the delivery of legal services to low-income Americans.
One of, if not the most, significant was a new report on the state of civil legal aid in America—The Justice Gap: Measuring the Unmet Civil Legal Needs of Low-income Americans. Prepared in conjunction with NORC at the University of Chicago, this study documented the enormous volume of civil legal needs faced by low-income Americans, assessed the extent to which those with legal needs seek and receive help, and measured the alarming shortfall between these needs and the resources available to address them.
The Justice Gap Study, which we discuss in-depth elsewhere, has already been widely quoted in discussions regarding the accessibility of our civil justice system, and we expect that it will continue to shape the national dialogue for years to come. The study was released in June at a briefing in the House of Representatives. Speakers included members of Congress, prominent jurists, and three members of the LSC's Leaders Council—co-chairs Ken Frazier, Chairman and CEO of Merck, and Harriet Miers, former White House Counsel and Locke Lord partner, as well as Council member Jim Harbaugh, University of Michigan Head Football Coach.
This is just one of the many ways the Leaders Council, which grew to 87 distinguished members by year's end, helped to promote the work of LSC and its grantees in 2017 and meet challenges that arose during the year. The Leaders Council also joined the Board and staff in developing bipartisan support in Congress for funding of LSC in the FY 2018 budget. Eight Leaders Council members were among the 160 law school deans who authored a letter to Congressional leaders urging them to support LSC; more than a dozen Council members took part in Congressional briefings and forums across the country to highlight the importance of civil legal aid, particularly to the business community; and Coach Harbaugh invited me and President Jim Sandman to serve as honorary captains of the University of Michigan football team for Legal Services Day on November 4.
During the year, LSC also concluded its Statewide Website Evaluation Project and issued comprehensive recommendations and best practices for improving those sites. For the second year in a row, LSC sponsored the Rural Summer Legal Corps, deploying 30 Fellows to grantees in 24 states. LSC also awarded 15 Pro Bono Innovation Fund grants and 22 Technology Initiative Grants, the 17th year LSC has provided this groundbreaking funding to the legal technology community. With our partners, Microsoft Corporation and Pro Bono Net, we selected Alaska and Hawaii as state jurisdictions in a pilot program to develop online, statewide legal portals to direct individuals with civil legal needs to the most appropriate forms of assistance.
And in conjunction with our quarterly Board meetings in Atlanta, Washington, Cleveland, and Boston, LSC brought together leaders from the legal community, government, and business to discuss the significance of civil legal aid to the orderly functioning of our civil justice system and our country's confidence in its fair accessibility. These forums were a part of our years-long campaign to raise public awareness of the crisis in civil legal aid and to explore new ways of addressing it. All of our efforts in 2017, and the years before, are in service of the core American value of making our civil justice system accessible to all Americans.
Forty years ago, when my father, Edward Levi, ended his service as the seventy-first Attorney General of the United States, he reminded us in his farewell address that the values on which the country is founded "can never be won for all time—they must always be won anew."
The LSC Board, staff, and grantees are fully committed and dedicated to doing everything they can to ensure the victory in our time and on our watch of one of our country's foundational principles—equal access to justice.

Message from the President of LSC, James J. Sandman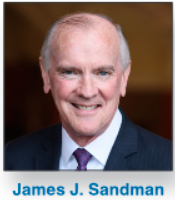 2017 was a challenging year, beginning in January with reports that that the administration was proposing to eliminate funding for LSC.
The proposal was greeted, however, by an extraordinary show of support for LSC that grew throughout the year in the legal community, on Capitol Hill, in the media, and among the general public. The State Conference of Chief Justices and the Conference of State Court Administrators, in a letter to the Office of Management and Budget, not only opposed defunding LSC, but called for increased funding.
More than 160 law school deans and nearly 200 general counsel from some of America's leading companies wrote to congressional leaders along similar lines.
The heads of more than 160 law firms from all 50 states warned that eliminating LSC funding would undermine their pro bono efforts, and 32 state attorneys general from both political parties signed a letter of support for LSC.
More than 200 articles and op-eds appeared in news outlets in 47 states assessing the significant impact de-funding LSC would have on local communities. Three of those op-eds were written or co-written by LSC Board Chair John Levi, and Board members Victor Maddox, Julie Reiskin, and Rev. Pius Pietrzyk.
Allies such as the National Legal Aid and Defender Association and the American Bar Association showed support in traditional ways, with letters and speeches, and in untraditional ones as well, such as the ABA's "It Is Only Fair! Legal Services Corporation Concert and Rally," held at the ABA Annual Meeting in New York City and featuring performances from seven Broadway actors.
On Capitol Hill, 189 members of the House and Senate from both parties signed on to letters defending LSC funding, and dozens of others sent private letters doing the same. And members of Congress from both parties showed their support for LSC by speaking at Congressional briefings, forums, and events with LSC grantees.
In the end, rather than zero-funding LSC, Congress maintained our funding at $385 million. While not a major victory—that level of funding is nowhere near adequate to meet the need—it does reflect in these difficult times broad bipartisan support that we can build on moving forward. Even more importantly, it shows strong and wide recognition, both in the halls of Congress and across the country, of the importance of access to justice and the role civil legal aid plays in ensuring it. As Minnesota Republican Congressman Tom Emmer put it at an LSC forum in April: "What this organization has been commit-ted to for years has nothing to do with party lines or partisanship. It has everything to do with our shared goal that everyone in this country has the right to equal and fair representation under the law."
I am optimistic that the bipartisan support we have enjoyed in Congress for more than four decades will continue for years to come.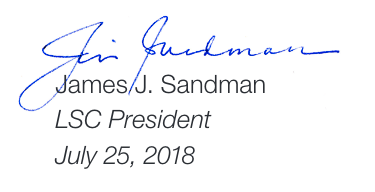 Board of Directors List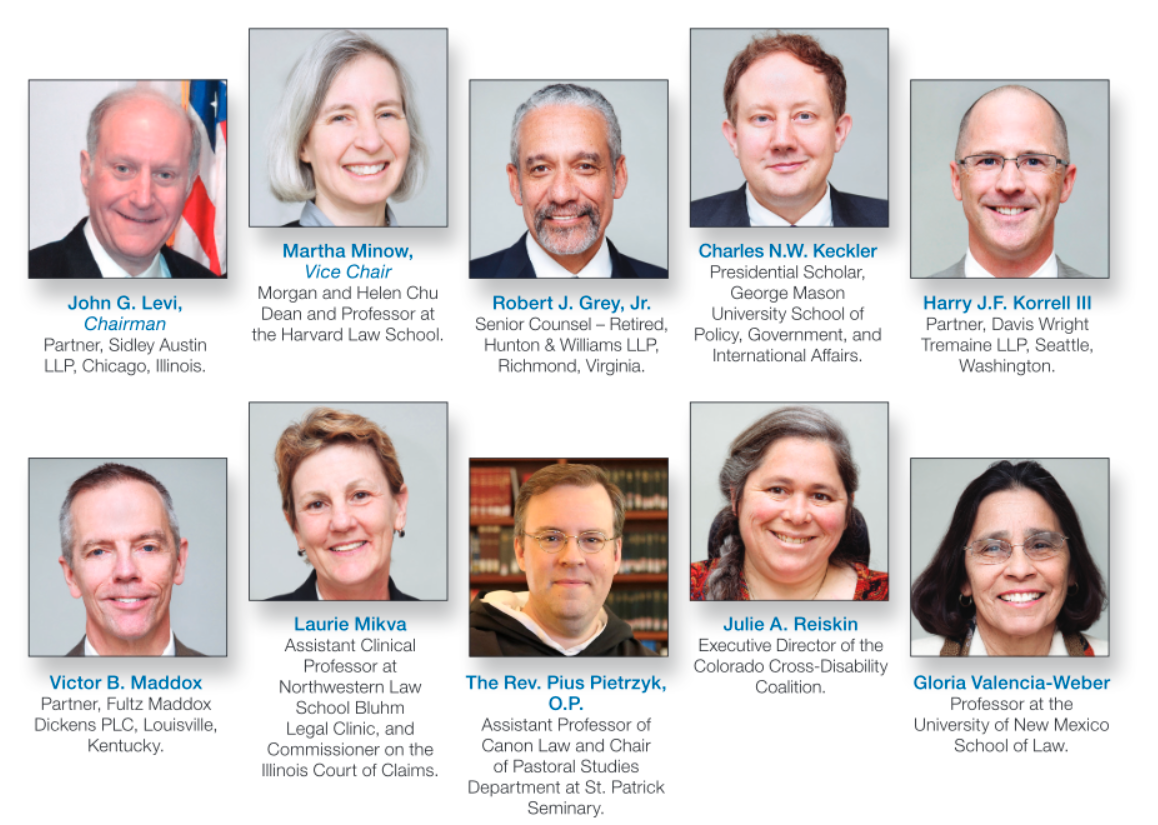 ---