Emerging Leaders Council
The Legal Services Corporation's Emerging Leaders Council will bring together some of the country's rising leaders to help increase public awareness of the crisis in civil legal aid and the importance of providing equal access to justice to all low-income Americans.
Emerging Leaders Council Co-Chairs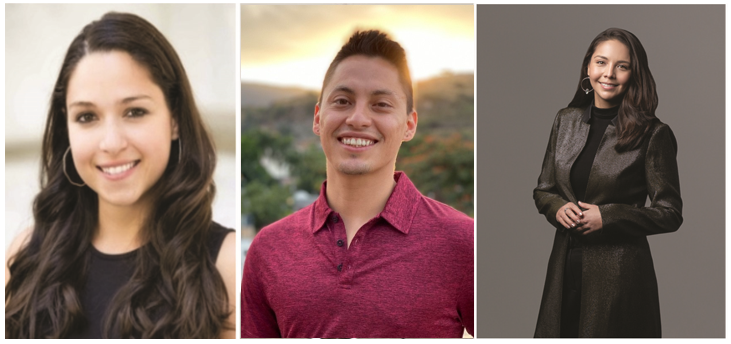 Kristen Sonday, Eduardo Gonzalez, and Sara Agate
JusticeRisingLogo.jpg
Image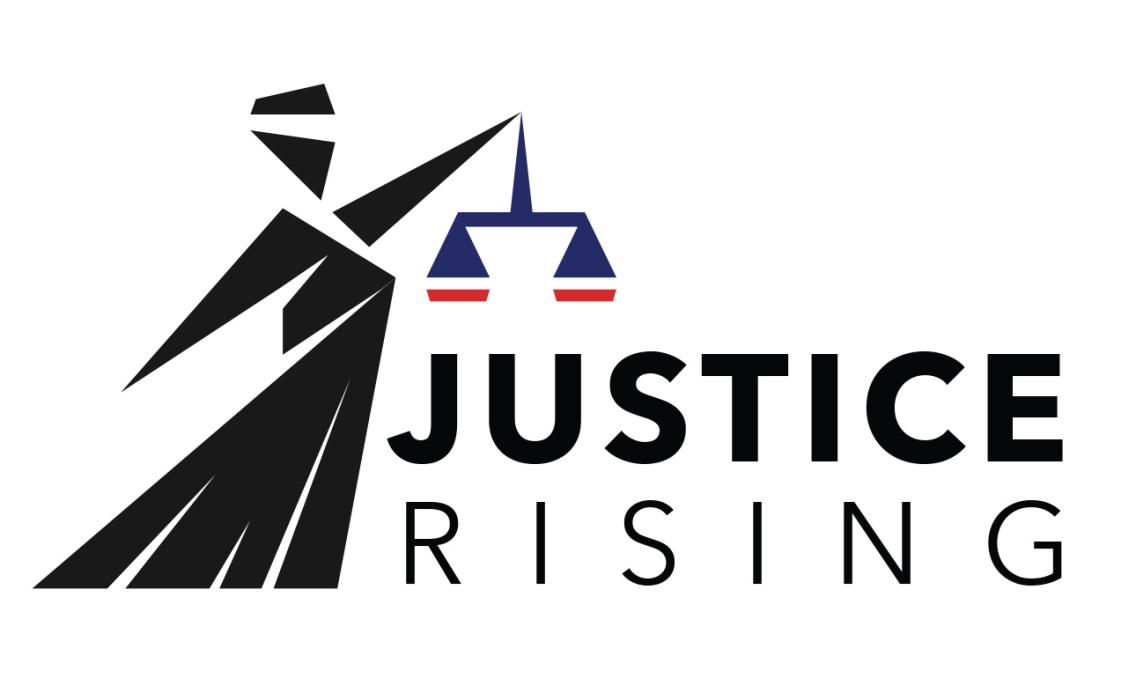 Justice Rising
Justice Rising is a publication of the LSC's Emerging Leaders Council. Read it for their insights on closing the justice gap and the latest developments in access-to-justice efforts. 
Emerging Leaders Council Members
Sara Agate (Co-Chair)
Founder, 1871
Liani Balasuriya
U.S. Department of Commerce
Omid G. Bañuelos
Associate, Williams & Connolly LLP
Sarah Bennett Bures
Associate, McGuireWoods LLP
Lester Booker Jr.
Vice President, Head of Diversity, Equity & Inclusion Communications, Citizens Bank
Aaron Brooks
General Counsel – Corporate Governance, Bank OZK
Amanda Brown
Founder and Executive Director, Lagniappe Law Lab
Mikaela Burkhardt
Associate, Wilson Sonsini Goodrich & Rosati
Hannah Calhoon
Founder, Calhoon Impact, LLC
Amy Chapple
Senior Counsel, Gilead Sciences
Nyssa Chopra
Tech Associate, Perkins Coie LLP
Tucker Cottingham
General Manager, Clio
W. Andrew Crown
Investment Professional, Four More Capital
Alison DeBelder
Director of Systems Reform, Disability Rights Florida
Mauricio Duarte
Justice Entrepreneur, A2J Tech
Brett Felter
Assistant Attorney General, Maryland Department of Health & Mental Hygiene
Sam Flynn
Co-Founder, Josef
Kaitlyn Fydenkevez
Healthcare and Data Privacy Attorney, Quarles & Brady LLP
Ruby Garrett
Litigation Associate, Munger, Tolles & Olson LLP
Kevin Golembiewski
Deputy Solicitor General, FL Attorney General's Office
Eduardo Gonzalez (Co-Chair)
Program Officer for Civil Justice, American Academy of Arts & Sciences
Kiff Hamp
Executive Director, Huron Waterloo Pathways Initiative
Nick Hasenfus
Associate, Holland & Knight LLP
Chase Hertel
Director of Consumer & Counsel, SimpleCitizen
Johnathan Hill
Community Engagement Lead, Relativity
Parnaz Hojjati
Summer Associate, Nelson Mullins Riley & Scarborough
J.D. Candidate, UCLA School of Law
Kelsea A. Jeon
J.D. Candidate, Stanford Law School 
LaDierdre Johnson
Manager, Legal Services National Technology Assistance Project
Shiva Kooragayala
Litigation Associate, Massey & Gail LLP
David Layfer
Senior Counsel, AbbVie
Daniel Liss
CEO, Dispo
Creative Director, Gensler
Katrina Logan
Direction Attorney, Economic Advancement Program,
Community Legal Services, Inc.
Allison Luzwick
Senior Legal Counsel, USS John C. Stennis, United States Navy
Dana Marquez Richardson
Senior Staff Attorney, OneJustice
Josh Meltzer
Principal Counsel, Education Affairs, University of California, Office of the President
Dorna Moini
Founder, Documate.org
Matthew Monahan
State Appellate Defender, Michigan State Appellate Defender Office
Ben Mundel
Partner, Sidley Austin LLP
Alex Nelson
Senior Manager, Strategy & Analysis, Logically
Eric Osborne
Member, Sherrard, Roe, Voigt, & Harbison, PLC
Neil Pai
General Counsel, Founders Fund
Christian Palacios
Associate, Proskauer Rose LLP
Adrian Palma
Pro Bono Program Manager, Microsoft Corporation
Rohan Pavuluri
Cofounder, Upsolve 
Zachary Pierce
J.D. Candidate, University of Virginia School of Law
Brad Robertson
Partner, Bradley Arant Boult Cummings LLP
Luke Ruse
General Counsel, Ontra
Laura Safdie
COO & General Counsel, Casetext
Soha Saiyed
Partner, Reece Saiyed Parry-Johnson, LLP
Samantha Sanchez
Legal Technology Leader, TechBridge 
Russell Shankland
Partner, Shook, Hardy & Bacon LLP
Mackenzie Sheehy
Corporate Counsel, HashiCorp
Katie Siler
Directing Attorney, Immigrant Defenders Law Center, Los Angeles
Shelly Skinner 
Ethics/Labor Attorney
Mark Slobodien 
Vice President of Government Affairs, VITAS Healthcare
Kristen Sonday (Co-Chair)
Founder, Paladin
Sainabou Sonko
Senior Counsel, Tyson Foods
Aidan Sova
Human Rights Commissioner, Washtenaw County
Stephen Spector
Associate, Sidley Austin
Grace Stewart
Intellectual Property Attorney, Quarles & Brady LLP
Olivia Sullivan
Associate Attorney, Benesch, Friedlander, Coplan & Aronoff LLP
Sam Swartz
Public Policy, Stripe
Millie Tadewaldt
Founder & CEO, Brilliant
Jason Tashea
Founding Director, Judicial Innovation Fellowship, Georgetown University Law Center
Consultant, The World Bank
Marc Theriault
Circuit Executive, U.S. Courts for the Sixth Circuit
Garrett Thomas
Founder & Managing Attorney, The Law Office of Garrett Thomas
Anil Vassanji
Associate, Litigation
Friedman Kaplan Seiler & Adelman LLP
Katharyn Ivera Christian Voit
Pro Bono Counsel, Duane Morris LLP
J. Sterling Williams, IV
Associate, Greenburg Traurig LLP 
Miguel Willis
Executive Director, Access to Justice Technology Fellows Program
Innovator in Residence, University of Pennsylvania Carey Law School
Emmy Wydman
Law Clerk, U.S. Court of Appeals for the Sixth Circuit in Durham, North Carolina
Ransom Wydner
Vice President, Pro Bono and Social Impact, SixFifty
David Zimmer
Partner, Goodwin Procter LLP