In This Issue:
______________________________
In Colorado, LSC Board Spotlights Access to Justice, Honors Outstanding Pro Bono Service
In July, the Legal Services Corporation (LSC) Board of Directors spotlighted access to justice with a series of events held in Denver in conjunction with its quarterly meeting.
On July 21, U.S. Attorney for Colorado John Walsh spoke about the critical role of federally funded legal aid in fulfilling the American promise of justice for all. Invoking the principle, established in the Magna Carta, that no man is or should be above the law, he said that the work of the equal justice community "is achieving the equal but converse principle – that just as no person should be above the law, no person should be below it."
"In other words," he continued, "no person should be so humble in their circumstances that the protection of law, in all its grandeur, passes over them without notice, effect or protection. That task, that enterprise, is every bit as large and as important a task as ensuring that the powerful are subject to law. And every bit as difficult."
The following day, at a forum held in the Colorado Supreme Court Courtroom of the Ralph L. Carr Judicial Center, a panel of six justices and judges discussed the importance of access to justice to the judiciary, a panel of legal aid directors discussed the state of civil legal aid in the Mountain West region, and Colorado Supreme Court Justice Gregory J. Hobbs, Jr. (pictured below) delivered the luncheon address.
Equal Access and the Judiciary
The judicial panelists were Colorado's Chief Justice, Michael L. Bender; Judge William J. Martinez of the U.S. District Court for the District of Colorado; Nebraska Supreme Court Chief Justice Michael G. Heavican; New Mexico Supreme Court Chief Justice Petra Jimenez Maes; Wyoming Supreme Court Justice E. James Burke; and Utah Supreme Court Justice Christine M. Durham. LSC Board member Robert J. Grey, Jr. moderated the discussion.
Watch a video of the Judicial panel:
Civil Legal Aid in the Mountain West
The forum also featured a panel discussion of the state of civil legal aid in the Mountain West region. The panelists, all executive directors of LSC grantees, were Jon Asher of Colorado Legal Services, Jim Cook of Idaho Legal Aid Services, Ed Marks of New Mexico Legal Aid, Anne Milne of Utah Legal Services, and Colline Wahkinney-Keely of Oklahoma Indian Legal Services. LSC President Jim Sandman moderated.
Watch a video of the Mountain West panel:
Pro Bono Awards
Also on July 22, the LSC Board presented four Colorado lawyers and a law firm with Pro Bono Service Awards during a reception at the Colorado Bar Association. Colorado Bar President Terry Ruckriegle and Colorado Access to Justice Commission Chair Frederick J. Baumann gave remarks.
Recipients of the Pro Bono Service Award were Christina Ebner of Ebner & Gent, LLC; Gina Weitzenkorn of Mills & Weitzenkorn, P.C.; Hon. Donald E. Campbell, retired chief judge of Colorado's Fourth Judicial District; Holland & Hart LLP; and Ronald Stowell of Stowell, P.C.
Read more about the Pro Bono Service Award winners.
In July, the Commerce, Justice, Science, and Related Agencies (CJS) subcommittees and the full Appropriations committees in both the House and Senate considered bills that include FY 2014 funding for LSC. Because the Senate and House CJS subcommittees started the FY 2014 budget process with very different allocations, the Senate had nearly $5 billion more to work with than the House.
Senate
In a show of bipartisan support for federally funded civil legal services, the Senate Appropriations Committee on July 18 approved $430 million for LSC in fiscal year 2014 – a $90 million increase over LSC's current funding level. This amount is consistent with the White House budget request for LSC. Senator Barbara Mikulski (D-Md.) chairs both the committee and subcommittee; Senator Richard Shelby (R-Ala.) is the ranking member.
In response to the committee's action, LSC Board Chairman John G. Levi said, "We want to thank Senators Mikulski and Shelby for showing such strong leadership and support for LSC, and for recognizing the importance of federally funded civil legal aid."
House
On July 17, the House Appropriations Committee approved its CJS Subcommittee's bill for FY 2014, which included $300 million for LSC. During the mark-up, both Subcommittee Chairman Frank Wolf (R-Va.) and Ranking Member Chaka Fattah (D-Pa.) spoke of their desire to increase funding for LSC during the House/Senate conference.
In response to the House CJS Committee action, LSC President Jim Sandman said, "We want to thank Representatives Frank Wolf and Chaka Fattah for their ongoing support of LSC despite a very challenging budget climate. They know that it is not enough to have a system of laws if millions of our citizens do not have meaningful access to that system."
FY 2015 Budget Request
At its July meeting, the LSC Board adopted a budget request of $486 million for FY 2015 – the same amount requested for FY 2014. Read President Sandman's memo regarding LSC management's FY 2015 budget recommendation.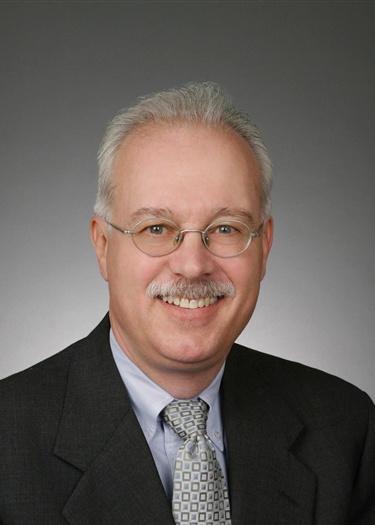 Ronald Flagg was appointed LSC vice president for legal affairs, general counsel and corporate secretary effective June 3. He comes to LSC from the Washington office of Sidley Austin LLP, where he practiced commercial and administrative litigation for 31 years, 27 years as a partner.
Flagg chaired Sidley Austin's Committee on Pro Bo
no and Public Interest Law for more than a decade. In addition to his work at Sidley, he has been a leader in pro bono community service and professional activities, including service as president of the 100,000-member District of Columbia Bar, chair of the District of Columbia Bar Pro Bono Committee, chair of the Governing Board of the AARP Legal Counsel for the Elderly, and member of the board of the Washington Lawyers' Committee for Civil Rights and Urban Affairs and LSC's Pro Bono Task Force. He currently chairs the board of the National Veterans Legal Services Program.
"I can think of no one who could better fill this role than Ron Flagg," said LSC Board Chairman John G. Levi, who is a partner in Sidley Austin's Chicago office. "While handling a very successful law practice, he has devoted himself to pro bono service to the needy, veterans, the elderly, to DC's Public School students, and many others. LSC is so tremendously fortunate to have Ron assume these responsibilities."
LSC President Jim Sandman concurred, saying "Ron is both a lawyer's lawyer and a leader. Landing him is a coup for LSC. His experience in practice, in legal services organizations, in pro bono, and in the bar will make him a tremendous asset to our executive team."
Flagg is a graduate of the University of Chicago and Harvard Law School. He has represented clients before the U.S. Supreme Court, U.S. Courts of Appeals and District Courts, the Securities Exchange Commission, the Federal Communications Commission, the Federal Energy Regulatory Commission, and the Surface Transportation Board.
The second of two 2013 LSC Private Attorney Involvement (PAI) rulemaking workshops is scheduled for September 17 from, 1:30 p.m. to 4:30 p.m. EDT, in the F. William McCalpin Conference Center at LSC, 3333 K St. NW, Washington DC 20007.
For instructions on how to express interest in participating as a panelist during the workshop or submit written comments for consideration at the workshop, please review the detailed information provided in the Notice of Proposed Rulemaking Workshops and the Revised Notice with Additional Questions. Information is also available on the PAI Rulemaking Workshops webpage.
Note that the submission deadline has been changed from August 20 to August 28 for those who wish to either participate as a panelist during the Sept. 17 workshop or submit comments for consideration at that workshop,
July Workshop
The first 2013 PAI rulemaking workshop took place on July 23.
The panelists were Silvia Argueta (of the Legal Aid Foundation of Los Angeles), for the National Legal Aid & Defender Association; Steve Gottlieb of the Atlanta Legal Aid Society; Judge Mary Katherine Huffman for the Greater Dayton Volunteer Lawyers Project; Joan Kleinberg of the Northwest Justice Project; Kenneth Penokie of Legal Services of Northern Michigan; and Lisa Wood, of Foley Hoag LLP and chair of the American Bar Association's Standing Committee on Legal Aid and Indigent Defendants (SCLAID)
Click here for an audio recording and to download public comments and other materials from the July workshop. Background information is available on the PAI Rulemaking Workshops webpage.