Subscribe to LSC Updates • "Like" LSC on Facebook • Follow LSC on Twitter
In this Issue:
LSC, White House Host Forum on Increasing Access to Justice
Vice President Joe Biden, Attorney General Eric Holder Jr. and other senior administration figures, chief justices of several states, and leaders of the legal profession from across the country gathered at the White House on April 16 for "A White House Forum on Increasing Access to Justice." It was
the second such event that the Legal Services Corporation has co-hosted with the White House.
_____
Biden, who was introduced by White House Senior Advisor Valerie Jarrett, argued that equal access to legal representation is "the single right that makes every other right viable."

_____
LSC Board Chairman John G. Levi struck a similar chord in his opening remarks. "It is not enough to have a system of laws if millions of our citizens do not have access, or believe they do not have access, to that system," he said.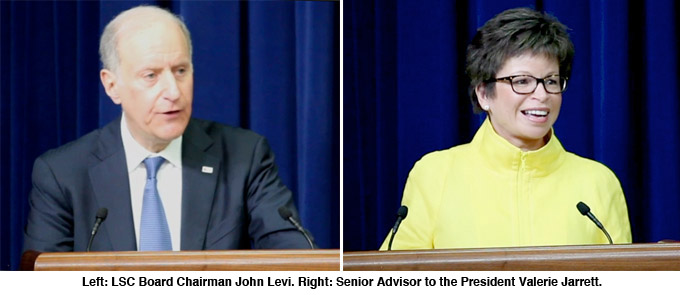 _____
Holder highlighted his department's work in support of equal justice, including the Access to Justice Initiative, a new office he launched three years ago "to help spearhead national efforts to ensure that basic legal services are available, affordable and accessible for everyone in this country – regardless of status or income."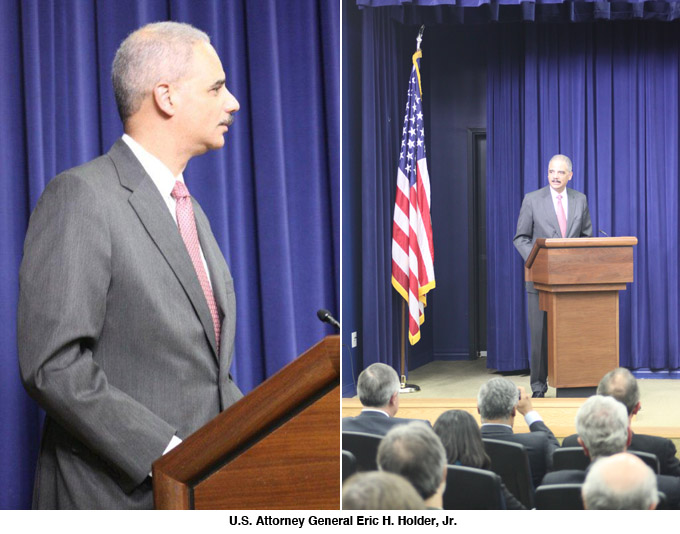 _____
The forum also featured two panels.
The first, moderated by Harvard Law School Dean and LSC Vice Chair Martha Minow, focused on pro bono.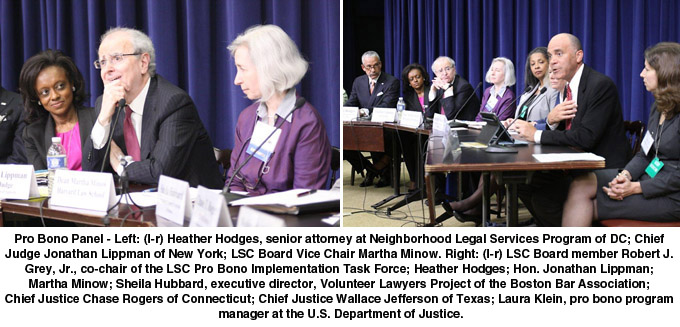 _____
The second panel, moderated by LSC President James J. Sandman, focused on innovative uses of technology to better assist self-represented litigants, legal aid lawyers, and pro bono volunteers.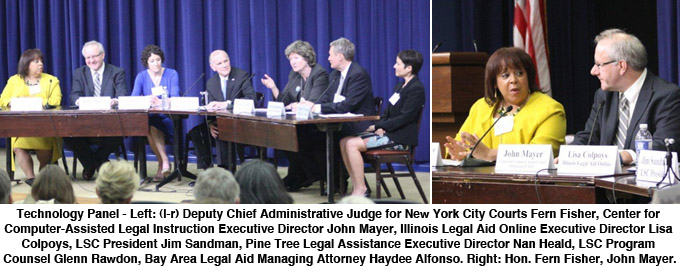 LSC has submitted to Congress a request for $486 million for Fiscal Year 2014 to meet the overwhelming need for legal services and to fulfill the nation's promise of "justice for all."
This is an increase of $16 million over LSC's FY 2013 appropriation request. The increase is based on LSC's assessment of the need for legal aid, the decline in some non-LSC funding sources, and LSC's calculation of the resources necessary to provide the same level of service that LSC grantees provided in 2007, the year before the recession began. The request includes $5 million for a new grant program to encourage innovations in pro bono legal services.
The request emphasizes that LSC is an efficient grantmaking organization, distributing nearly 95 percent of its federal appropriation to eligible nonprofit organizations delivering civil legal aid. To ensure grantee compliance with statutory and regulatory requirements and sound financial management practices, LSC engages in robust oversight of its grantees. The budget request addresses the impact of decreased funding and makes a strong case for increased funding for civil legal aid. It also describes the work of LSC's grantees across the country and reviews LSC's recent accomplishments and plans for the future.
Read the executive summary and download a pdf of the full LSC FY 2014 budget request.
In response to the report of LSC's Pro Bono Task Force, the Corporation has scheduled rulemaking workshops in Denver, Colo. (July 23), and in Washington, DC (Sept. 17). LSC is also requesting public comments on revising the Private Attorney Involvement regulation.
Workshop locations and times, deadlines for comments and expressions of interest in participating, and links to relevant documents are available on the LSC website.
Wendy L. Rhein has joined the LSC staff in the role of chief development officer. She will be responsible for providing strategic planning for and management of the Corporation's private fundraising efforts to leverage LSC's appropriation from Congress.
"We are very pleased to welcome Wendy," President James J. Sandman said. "Her knowledge of fund development will help LSC expand the resources available to promote equal access to justice in civil cases."
New Resources
Right to Lawyer Can Be Empty Promise for Poor (New York Times)
Miami Nursing Student Wins Care for Disabled Son
Rural Georgia Struggles to Get Lawyers
Consumer Forum - Free Legal Help Can be a Phone Call, or Library, Away
Chief Justice Castille reminds lawyers of need to provide public service (Pa.)
Money Cuts Will Hurt Battered Women, Kids (Texas)