LSC Board, Management Leadership Approved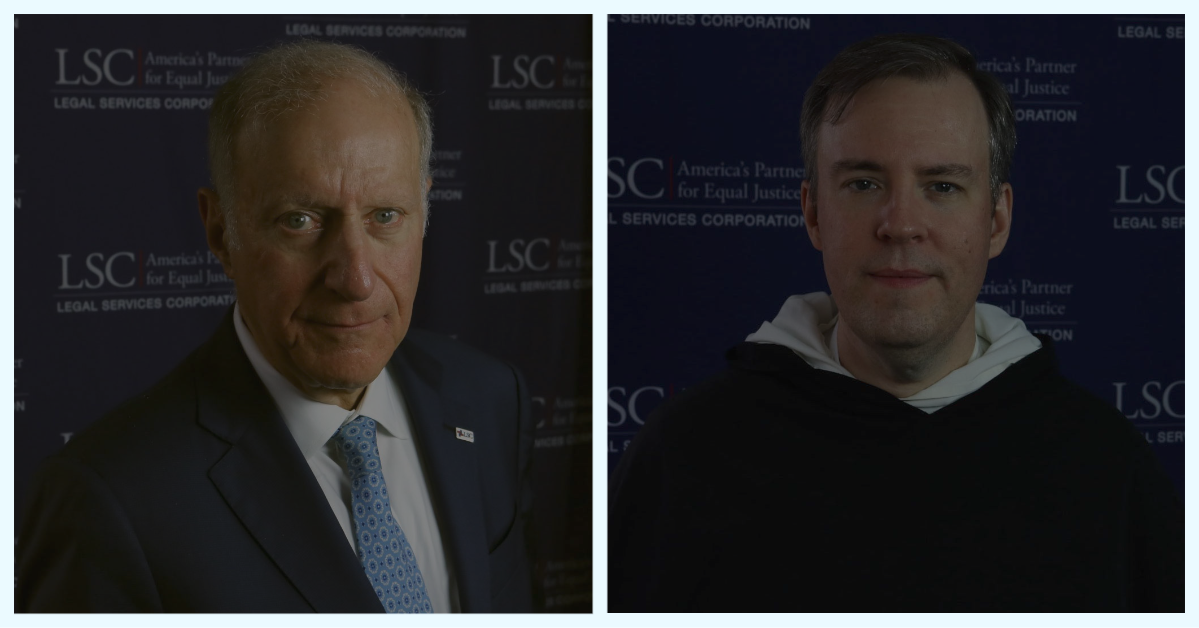 John G. Levi and Father Pius Pietrzyk were reelected as LSC's Chair and Vice Chair at LSC's Board meeting in Little Rock, Arkansas, last weekend. LSC General Counsel Ronald S. Flagg was appointed interim President, replacing Jim Sandman, who is stepping down. Chief of Staff Rebecca Fertig Cohen was appointed Corporate Secretary, replacing Flagg in that position.
Levi was first nominated to serve on LSC's Board of Directors by President Obama on August 6, 2009. He was elected Chairman of the LSC Board by his fellow Board members on April 7, 2010 and his re-nomination was confirmed by the Senate in December of 2014.
Levi is a partner in the Chicago office of Sidley Austin, LLP. His practice focuses on employment litigation, executive compensation matters, and labor management relations. He represents corporate clients before numerous courts, agencies and arbitration forums. He also gives guidance on internal employment policies and governance.
Levi heads the firm's committee overseeing its adopt-a-school programs. He has been involved in issues regarding juvenile justice and access to justice for many years, serving on the Board of the Cook County Justice for Children and on the Advisory Board for the Northwestern University Law School Center on Wrongful Convictions.
Father Pius has served on LSC's Board since 2010. He is a priest of the Order of Preachers (the "Dominicans") and ​currently serves as the Chairman of the Department of Pastoral Studies and as Assistant Professor of Canon Law at St. Patrick Seminary in Menlo Park, CA. He previously was editor of the Angelicum journal, the scholarly journal of the Pontifical University of St. Thomas Aquinas. Prior to entering the Dominican Order, he worked for three years in the Corporate and Securities practice of Sidley Austin LLP in Chicago.​ ​
Ronald S. Flagg is LSC's Vice President for Legal Affairs, General Counsel and Corporate Secretary. In addition to serving as interim President, he will continue as LSC's Vice President for Legal Affairs and General Counsel. He was previously Partner in the Washington, D.C. office of Sidley Austin LLP for more than twenty-five years. For more than a decade, he chaired the firm's Committee on Pro Bono and Public Interest Law. Flagg served as President of the District of Columbia Bar in 2010-2011 and currently serves as Chair of the Bar's Pro Bono Task Force. He is Board Chair of the National Veterans Legal Services Program.
Rebecca Fertig Cohen is LSC's Chief of Staff. Prior to joining LSC as the Special Assistant to the President in 2012, she served in the Obama Administration at the U.S. Agency for International Development (USAID) in the office of Legislative & Public Affairs as a Congressional Liaison Officer. Prior to that position, she served as Deputy Director in New York State Governor David A. Paterson's Washington, D.C. Office.