Sidley Austin's Ron Flagg appointed LSC vice president for legal affairs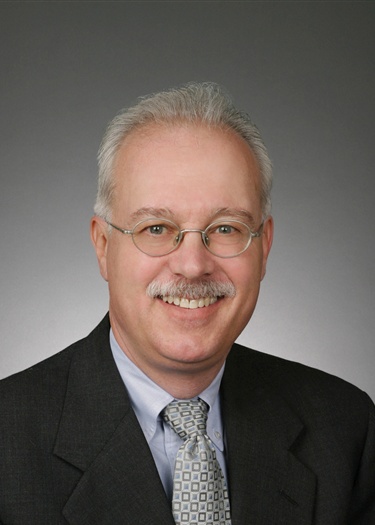 WASHINGTON -- The Legal Services Corporation announced today the appointment of Ronald S. Flagg, senior counsel in the Washington, DC office of Sidley Austin LLP, to the position of vice president for legal affairs, general counsel, and corporate secretary.
Flagg's appointment was unanimously approved by the LSC Board of Directors. He will begin his new role on June 3.
"I can think of no one who could better fill this role than Ron Flagg," said LSC Board Chairman John G. Levi, who is a partner in the Chicago office of Sidley Austin. "While handling a very successful law practice, Ron has devoted himself to pro bono service to the needy, veterans, the elderly, to DC's Public School students, and many others. LSC is so tremendously fortunate to have Ron assume these responsibilities."
Sidley Austin Executive Committee Chair Carter G. Phillips had similar praise for Flagg: "Ron has been my colleague and partner for more than three decades," Phillips said, "and has simultaneously been a superb lawyer for his clients and a profoundly effective advocate for those who need pro bono legal services. LSC will benefit from his wisdom and leadership just as we have. He leaves an indelible mark on the pro bono program at Sidley and everyone here will miss having his wise counsel available every day."
Flagg, a graduate of the University of Chicago and Harvard Law School, has been at Sidley for 31 years, 27 as a partner. He has chaired the firm's Committee on Pro Bono and Public Interest Law for more than a decade. He has represented clients in the U.S. Supreme Court, U.S. Courts of Appeals and District Courts, the Securities Exchange Commission, the Federal Communications Commission, the Federal Energy Regulatory Commission, and the Surface Transportation Board.
In addition to his work at Sidley, Flagg has been a leader in pro bono community service and professional activities, including service as president of the 95,000-member District of Columbia Bar, chair of the District of Columbia Bar Pro Bono Committee, chair of the Governing Board of the AARP Legal Counsel for the Elderly, and member of the board of the Washington Lawyers' Committee for Civil Rights and Urban Affairs and LSC's Pro Bono Task Force. He currently chairs the board of the National Veterans Legal Services Program.
"The Legal Services Corporation performs a critical mission in promoting access to justice in our country," Flagg said. "I am honored and thrilled to be joining my new colleagues in supporting this mission."
"Ron is both a lawyer's lawyer and a leader. Landing him is a coup for LSC," said LSC President James J. Sandman. "His experience in practice, in legal services organizations, in pro bono, and in the bar will make him a tremendous asset to our executive team."
___
Established by Congress in 1974, the Legal Services Corporation (LSC) promotes equal access to justice by funding high-quality civil legal assistance for low-income Americans. LSC is the single largest funder of civil legal aid for the poor in the country and currently funds 134 independent legal aid organizations. With more than 800 offices nationwide, these organizations serve thousands of low-income individuals, children, families, seniors, and veterans. LSC grantees handle the basic civil legal needs of the poor, addressing matters involving safety, subsistence, and family stability. Most legal aid practices are focused on family law, including domestic violence and child support and custody, and housing matters, including unlawful evictions and foreclosures.
Legal Services Corporation (LSC) is an independent nonprofit established by Congress in 1974 to provide financial support for civil legal aid to low-income Americans. The Corporation currently provides funding to 132 independent nonprofit legal aid programs in every state, the District of Columbia, and U.S. territories.