Talk Justice: Episode Six
Image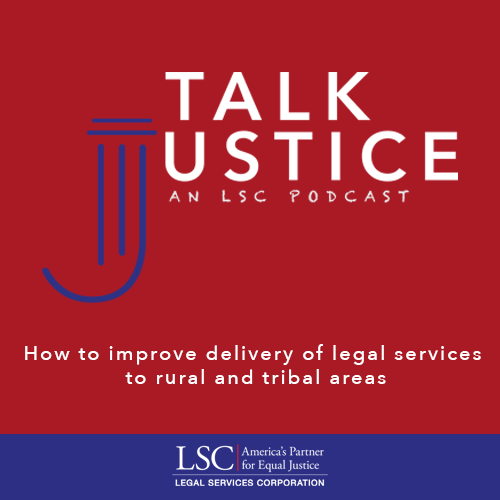 Challenges to Delivering Legal Services to Rural and Tribal Areas
In this episode of Talk Justice, host Jason Tashea discusses the daunting challenges to delivering civil legal services in rural and tribal communities with Nikole Nelson, Executive Director of Alaska Legal Services Corp., Rudy Sanchez, Executive Director of DNA-People's Legal Service, and Rebecca Rapp, General Counsel of Ascendium Education Group who is helping form LSC's upcoming Rural Task Force.
Featured Speakers
Nelson.png
Image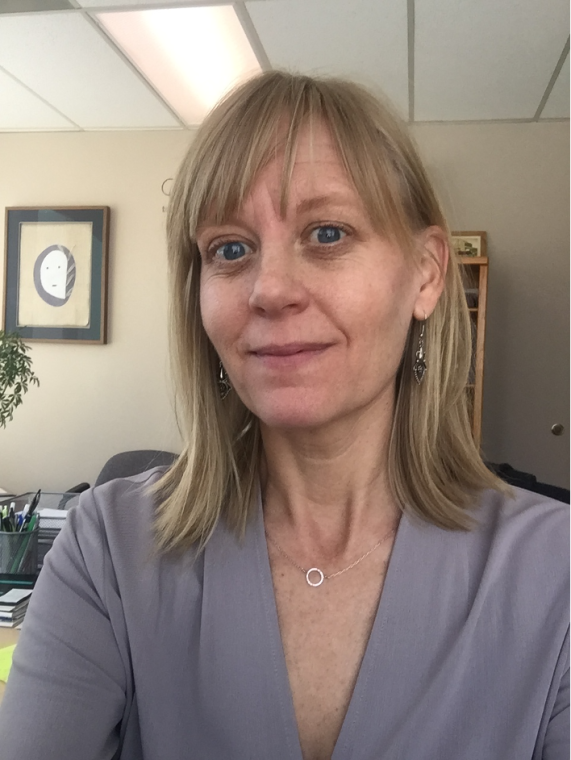 Nikole Nelson
Nikole Nelson is the Executive Director of Alaska Legal Services Corporation (ALSC), Alaska's only statewide provider of free civil legal assistance to low-income Alaskans. Nikole oversees ALSC's 12 offices and 6 Medical-Legal Partnership locations and a 60+ member staff that are scattered across the vast and remote State of Alaska. Nikole joined ALSC in 1998 as a staff attorney shortly after graduating from Willamette University College of Law and became ALSC's Executive Director in 2010. She is licensed to practice law in both Oregon and Alaska. She is a member of the Alaska Supreme Court Advisory Committee on Access to Civil Justice, the Alaska Bar Association's Pro Bono Services Committee and member of the ABA's Standing Committee on Legal Aid andIndigent Defense.
Rapp.png
Image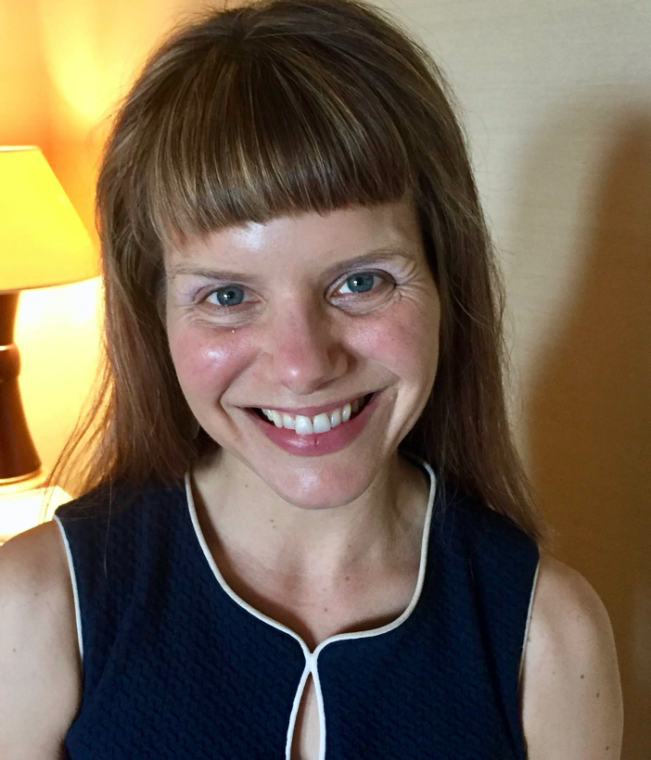 Rebecca Rapp
Rebecca Rapp is the General Counsel and Chief Privacy Officer of Ascendium Education Group, Inc. in Madison, Wisconsin. Ascendium is one of the nation's largest higher-education philanthropies and is committed to improving access and success to post-secondary education. She serves on three LSC board committees and is involved in several local access to justice initiatives, including working to start free legal clinics at technical colleges. Before Ascendium, Rebecca was Dane County Circuit Court Judge. She has also worked as a state assistant attorney general, a staff attorney at The Children's Law Center in DC, and an associate attorney at a law firm in DC. She has undergraduate and law degrees from The University of Chicago and a master's degree from The University of Oxford. Last but not least, Rebecca is a mom to three children: Benjamin (15), Elizabeth (13), and Thomas (10).
Sanchez.png
Image
Rodolfo "Rudy" Sanchez
Rodolfo "Rudy" Sanchez is the Executive Director of DNA – People's Legal Services (DNA). Rudy works at DNA's main office in Window Rock Arizona. Window Rock is the capital of the Navajo Nation. Rudy is licensed to practice law in Texas, Navajo Tribal Court, Hopi Tribal Court and he is admitted to practice in multiple Federal Circuit and District Courts. [Fifth and Seventh U.S. Circuit Courts of Appeals, the U.S. District Courts for the Southern and Eastern Districts of Texas, and the U.S. District Court for the Central District of Illinois]. Rudy graduated from Brown University in 1983 and from the University of Texas School of Law in 1989. Rudy and his wife Gloria have five (5) daughters (Camelia, Diana, Eva, Marina, and Paloma).
Moderator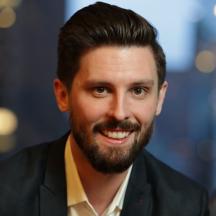 Jason Tashea is a member of LSC's Emerging Leaders Council and writes about the intersection of technology, policy, and law. He is also the editor of the JusticeTech Download newsletter.