Talk Justice: Episode Thirty
Image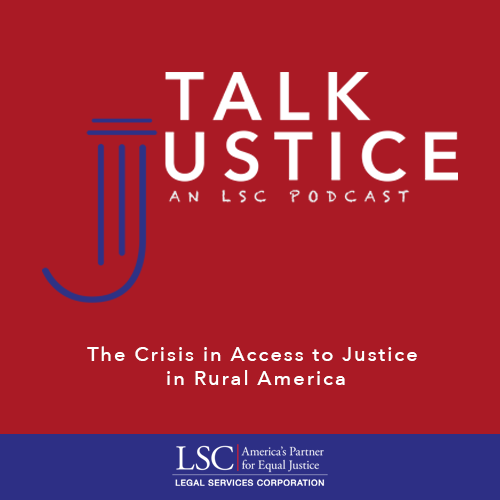 The Crisis in Access to Justice in Rural America
Experts discuss new technology and other client-centered developments that are helping to close the justice gap in rural communities.
Guest Speakers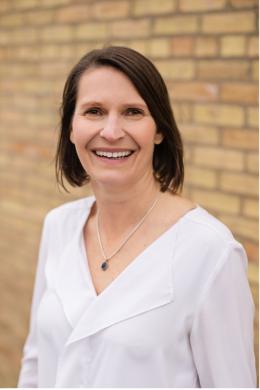 Anne M. Hoefgen is the Executive Director of Legal Services of Northwest Minnesota. As executive director she is responsible for the day-to-day operation and fiscal management for the organization.  The organization served 22 rural counites in northwest Minnesota and cover nearly 24,000 square miles. 
Before becoming director, Anne was staff attorney and then supervising attorney at the Moorhead regional office of LSNM.  She advised and represented thousands of clients in district court and administrative hearings with critical civil legal needs including housing, family law, domestic violence, unemployment compensation, consumer law and public benefits issues. In 2012, she received the Becker Award from the Minnesota State Bar Association for outstanding achievement by a legal aid attorney. 
Anne started her legal career in commercial real estate at Leonard Street and Deinard (now Stinson LLP) in Minneapolis, Minnesota. She received her undergraduate degree, Phi Beta Kappa, from Grinnell College and graduated Magna Cum Laude from the University of Wisconsin School of Law.
Anne lives in Fargo with her spouse, two children and their mini labradoodle.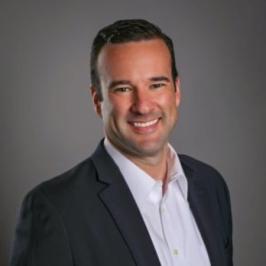 Mark C. Palmer is the Chief Counsel of the Illinois Supreme Court Commission on Professionalism. Mark strives to serve judges, attorneys, law students and people of the State of Illinois with a dedication to the quality of justice and the rule of law.
As Chief Counsel, Mark facilitates the promotion of professionalism, civility, and integrity among the legal and judicial systems to better provide equitable, efficient, and effective service to the public through education and outreach initiatives. Mark leads professionalism programming through the statewide mentoring program, collaborating with stakeholders from Galena to Cairo. Mark also supports the development and delivery of educational programming to lawyers and in law schools, and performs outreach across the state on behalf of the Commission.
Prior to joining the Commission, Mark was in private practice at the Champaign law firm Evans, Froehlich, Beth & Chamley where his law practice focused on areas including commercial litigation, municipal law, banking law, and creditor's rights, among others. He represented private and appointed clients in both civil and criminal cases in state and federal courts.
Mark serves as a Adjunct Professor at the University of Illinois College of Law in Champaign. Additionally, he has trained hundreds of law enforcement officers in Illinois at the University of Illinois Police Training Institute, lecturing on topics such as use of force and police liability.
Mark grew up in Champaign and stayed for college prior to moving to Chicago for a full-time corporate job and part-time law school. After six years in the Windy City, Mark returned to practice law in Champaign for a decade while taking on several volunteer roles including with an expanding mentoring program in the Champaign-Urbana public schools.
Mark received his undergraduate degree from the University of Illinois at Urbana-Champaign and his law degree from the University of Illinois-Chicago John Marshall Law School. He is active in numerous bar and civic organizations including as an Board Member for the Illinois State Bar Association and as the Chair of the Public Interest Law Initiative (PILI) 6th Judicial Circuit Pro Bono Committee.
When not in the office, you will likely find Mark and his wife busy raising their twin daughters, enjoying his passion of traveling and eating around the world, and training for his next half marathon.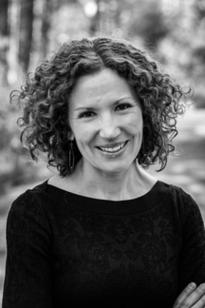 Michele is an anthropologist of law specializing in rural access to justice. Her current work examines how socio-spatial dimensions of rurality influence legal advocacy, rights mobilization, and individual and community health in northern Minnesota and Wisconsin. This research is generously funded by the National Science Foundation Law and Science program. In addition, she is an affiliate faculty with the Law School. 
Her research stretches the usual bounds of analysis by underscoring rural individuals' own expertise and experiences of the "rural lawscape." It likewise identifies necessary opportunities for these perspectives to inform and innovate policy, practice, and applied research methodologies. More information can be found at www.northlandproject.org.
Concurrent work includes collaborative and interdisciplinary projects on global youth and mobility (see www.youthcirculations.com); human rights; rural distance and reproductive justice; and public interest immigration lawyering.
She holds a PhD in sociocultural anthropology and comparative law and society studies from the University of Washington.
Moderator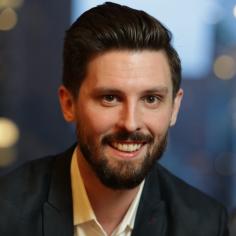 Jason Tashea is a member of LSC's Emerging Leaders Council and writes about the intersection of technology, policy, and law. He is also the editor of the JusticeTech Download newsletter.