Talk Justice: Episode Twenty
Image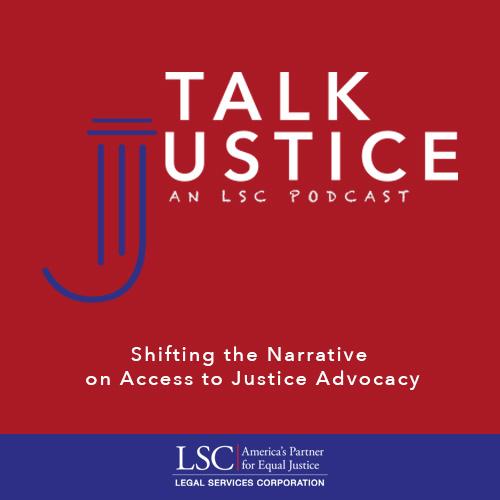 Shifting the Narrative on Access to Justice Advocacy
Former Massachusetts Representative Joe Kennedy III and Rohan Pavuluri, CEO and co-founder of the bankruptcy nonprofit Upsolve, join LSC President Ron Flagg to discuss shifting the narrative on access-to-justice advocacy.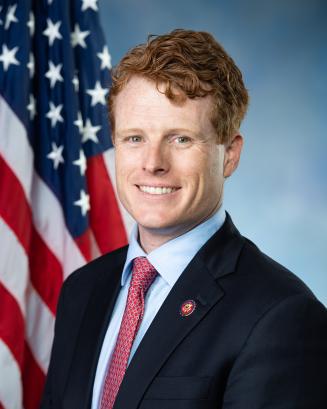 Joseph Patrick Kennedy III is an American lawyer and politician who served as the U.S. Representative for Massachusetts's 4th congressional district from 2013 to 2021. A member of the Democratic Party, he represented a district that extends from Boston's western suburbs to the state's South Coast. He worked as an assistant district attorney in the Cape and Islands and Middlesex County, Massachusetts, offices before his election to Congress. In January 2021, he became a CNN commentator.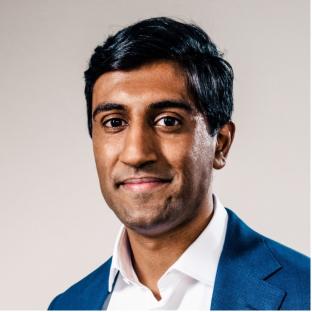 Rohan Pavuluri is the CEO and Co-founder of Upsolve, one of America's leading resources helping low-income and working-class families overcome financial distress. He graduated from Harvard College in 2018 and was named to the TIME100 Next list in 2021. He is also a member of the Legal Services Corporation's Emerging Leaders Council, a Board Director at the National Access to Justice Center housed at Fordham Law School, and a committee member of the American Academy of Arts and Sciences' Making Justice Accessible project. He has been recognized as Forbes 30 under 30 in the Law & Policy Category and a TED Fellow. He has been quoted in the New York Times, Wall Street Journal, Forbes, Fast Company, and several other publications for his work in bankruptcy and Access to Justice. He has also delivered talks at the 45th Anniversary of the Legal Services Corporation, Harvard University, and Stanford University.
 Moderator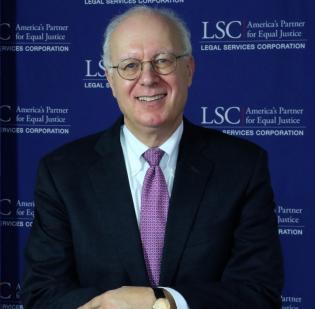 Ronald S. Flagg was appointed President of the Legal Services Corporation effective February 20, 2020 and has served as Vice President for Legal Affairs and General Counsel since 2013. He previously practiced commercial and administrative litigation at Sidley Austin LLP for 31 years, 27 years as a partner. He chaired the firm's Committee on Pro Bono and Public Interest Law for more than a decade.
Flagg served as president of the District of Columbia Bar in 2010-2011 and currently serves as Chair of the Bar's Pro Bono Task Force. He presently also chairs the board of the National Veterans Legal Services Program. He has also served as Chair of the District of Columbia Bar Pro Bono Committee, Chair of the Board of the AARP Legal Counsel for the Elderly, as a member of the American Bar Association's House of Delegates, on LSC's Pro Bono Task Force, and as a member of the Board of the Washington Lawyers' Committee for Civil Rights and Urban Affairs, the Board of the District of Columbia Access to Justice Foundation, and the District of Columbia Judicial Nomination Commission.