Talk Justice: Episode Twenty One
Image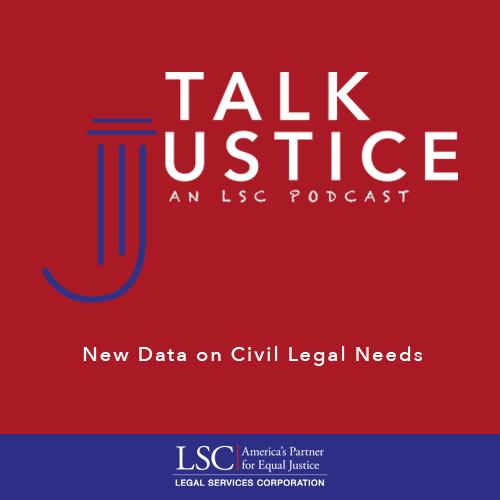 New Data on Civil Legal Needs
Legal experts discuss the role of data in understanding and implementing civil legal aid. Guests James Sandman, president emeritus of the Legal Services Corporation; David Udell, executive director of the National Center for Access to Justice (NCAJ); and Logan Cornett, director of research at the Institute for the Advancement of the American Legal System (IAALS), join LSC Emerging Leaders Council member Jason Tashea to offer their perspectives on the importance of data collection for increasing access to justice. 
Podcast Guests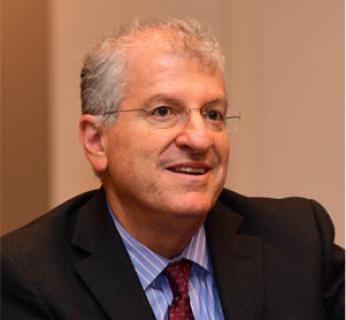 David Udell, executive director of the National Center for Access to Justice, and previously the founding director of the Justice Program at the Brennan Center for Justice, helps to guide the Fordham Law A2J Initiative. At NCAJ, Udell has been the creator and sustainer of the Justice Index, an influential online resource that equips reformers to use research, findings and indicators, in combination with data analytical and technological tools, to promote best practices for access to justice in the 50 states; Washington, D.C.; and Puerto Rico. 
Through NCAJ's own research in support of the Justice Index and NCAJ's other initiatives, the organization advocates for legal representation reform, language access reform and disability access reform in the state courts and is a champion of research in support of new models for helping people in the state courts who are otherwise unrepresented. NCAJ partners with the bar, judiciary, law schools, the legal services community, and other stakeholders, and its tools include litigation, books and reports, public education and public advocacy, conferences, legislative drafting, and indexing. 
Udell is on the advisory boards to National Coalition for a Civil Right to Counsel, Voices for Civil Justice, and the Justice Center of the New York County Lawyers Association. He is a court-appointed member of the New York Chief Judge's Committee on Non-Lawyers and the Justice Gap.
Udell's expertise and NCAJ's innovative approach will help support the people and institutions at Fordham Law as they move forward with the initiative.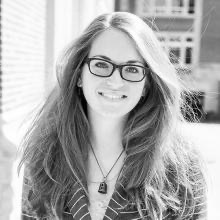 Logan Cornett serves as the Institute for the Advancement of the American Legal System's (IAALS) Director of Research. In this role, she works closely with IAALS leadership in developing research questions for investigation, designing and conducting studies to answer identified research questions, manipulating and analyzing both quantitative and qualitative data sets, and producing formal reports detailing findings and results. She has published empirical research on a variety of law-related topics, including evaluations of the out-of-court divorce model developed at IAALS, experiences of those who represent themselves in family cases, legal education, and pilot projects implementing proposed procedural rules changes, among others.
 
Cornett came to IAALS in August 2011 after having worked in Outcomes Management at Texas Tech University Health Sciences Center. Prior to that, Cornett worked as an Instructor of Research Methods in Psychology at Oregon State University. In addition, she served as Lab Manager for the Attention and Performance Cognitive Psychology Lab, also at Oregon State, where she helped develop and conduct experiments on attention and reading using electroencephalography (EEG) techniques.
 
Cornett received her BS in Psychology from Oregon State University. While at Oregon State, she received the Undergraduate Research, Innovation, Scholarship, and Creativity (URISC) Award for 2006, which provided funding for her to complete a research project of her own design. Additionally, she was the recipient of the Junior Scholar Award for the Spring of 2006 and the Outstanding Seniors Award for the 2006–2007 academic year. Cornett graduated summa cum laude from Oregon State in 2007. Cornett has also completed graduate-level coursework in law at the University of Denver Sturm College of Law, and a Master's in Research Methods and Statistics is in progress at the University of Denver Morgridge College of Education.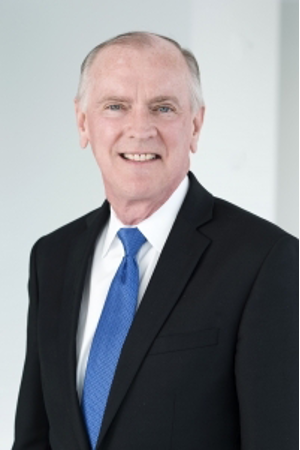 James J. Sandman is Distinguished Lecturer and Senior Consultant to the Future of the Profession Initiative at the University of Pennsylvania Law School. He teaches Professional Responsibility. He is also President Emeritus of the Legal Services Corporation, the nation's largest funder of civil legal aid programs for low-income people, supporting 132 independent programs with more than 850 offices serving every state and territory. He served as President of LSC from 2011 to February of 2020 and is the longest-serving President in LSC's history.
Jim practiced with the international, Washington-based law firm of Arnold & Porter for 30 years and served as the firm's Managing Partner for a decade. In 2007, he began a new career in public service, starting as General Counsel for the District of Columbia Public Schools.
Jim is a past President of the 110,000-member District of Columbia Bar. He is currently Chair of the American Bar Association's Task Force on Legal Needs Arising Out of the 2020 Pandemic and served on the ABA's Commission on the Future of Legal Services. He has received numerous awards, including a Presidential Citation from the American Bar Association, the University of Pennsylvania's Alumni Award and its Howard Lesnick Pro Bono Award, and the District of Columbia Bar's highest honor, the Justice William J. Brennan Award.
Jim is a cum laude graduate of the University of Pennsylvania Law School, where he was Executive Editor of the University of Pennsylvania Law Review and was elected to the Order of the Coif, and a summa cum laude of Boston College, where he was elected to Phi Beta Kappa. He began his legal career as law clerk to Judge Max Rosenn of the United States Court of Appeals for the Third Circuit.
Moderator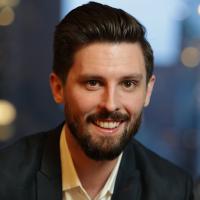 Jason Tashea is a member of LSC's Emerging Leaders Council and writes about the intersection of technology, policy, and law. He is also the editor of the JusticeTech Download newsletter.