Talk Justice: Episode Two
Image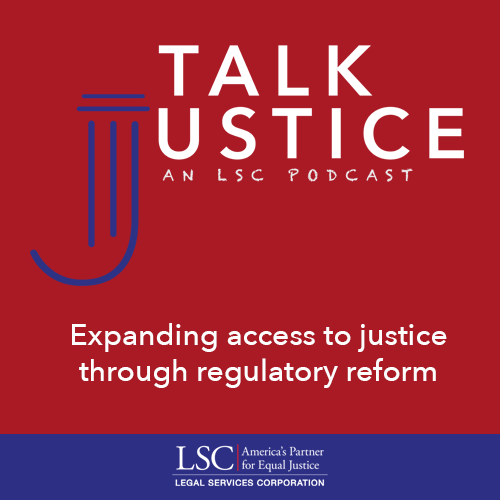 Expanding access to justice through regulatory reform
In this episode of Talk Justice, moderator Jim Sandman, president emeritus of LSC, leads a panel discussion on the need for regulatory reform and how it can expand access to justice. Two leading jurists from states in the vanguard of reform, Utah Supreme Court Justice Constandinos "Deno" Himonas and Arizona Supreme Court Vice Chief Justice Ann Timmer, explore the impact of changes such as licensing paraprofessionals to provide legal services and easing restrictions on fee-sharing and non-lawyer ownership of law firms. Bill Henderson, a law professor at Indiana University Maurer School of Law and the editor of Legal Evolution, surveys the relationship between the current regulatory system and dysfunction in the legal market while Upsolve co-founder Rohan Pavuluri discusses how the current regulatory system hampers access to justice and contributes to racial injustice.
Featured Speakers
Bill-Henderson.png
Image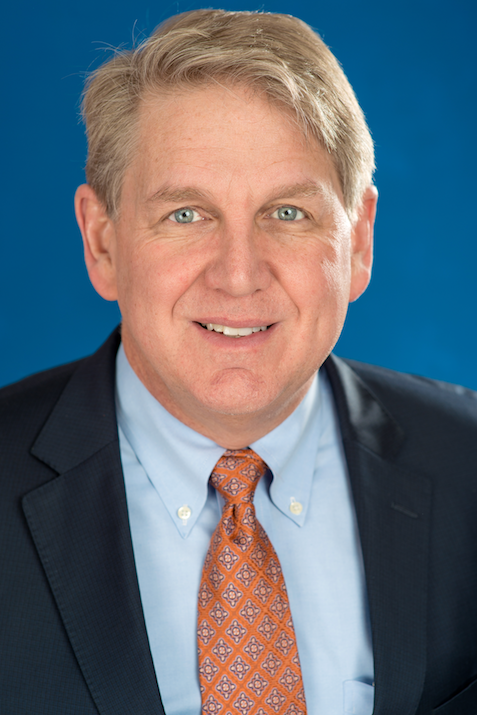 William Henderson
William Henderson is a professor of law at Indiana University Maurer School of Law, where he holds the Stephen F. Burns Chair on the Legal Profession. Professor Henderson's research focuses on the empirical analysis of the legal profession and legal education. His innovation initiatives include the Institute for the Future of Law Practice (IFLP, "i-flip"), an education nonprofit that combines sophisticated training in modern law practice with paid internships for law students; Lawyer Metrics, an applied research company that helps law firms use data (acquired by a legal industry nonprofit in 2015); and Legal Evolution, an online publication focused on successful legal industry innovation.
Justice-Himonas.png
Image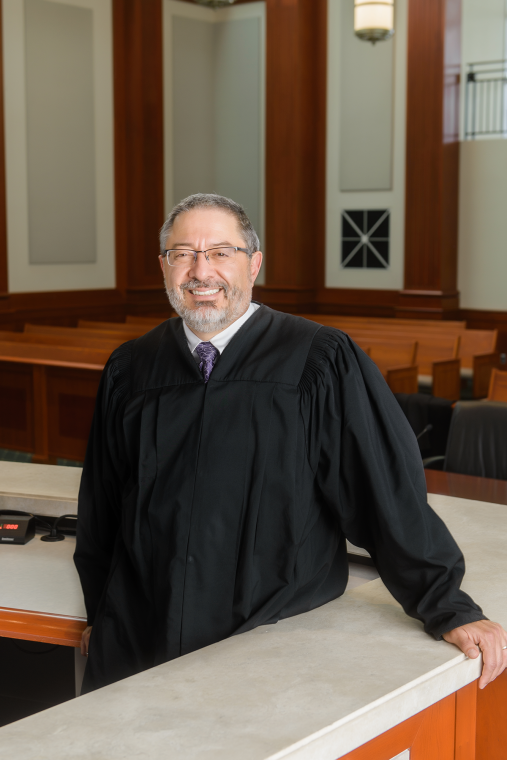 Justice Constandinos (Deno) Himonas
Justice Constandinos (Deno) Himonas was appointed to the Utah Supreme Court in 2015. For the decade prior, he served as a trial court judge in a court of general jurisdiction. Justice Himonas is deeply involved in the access-to-justice movement and often can be found speaking about access-to-justice issues around the country.
Rohan.png
Image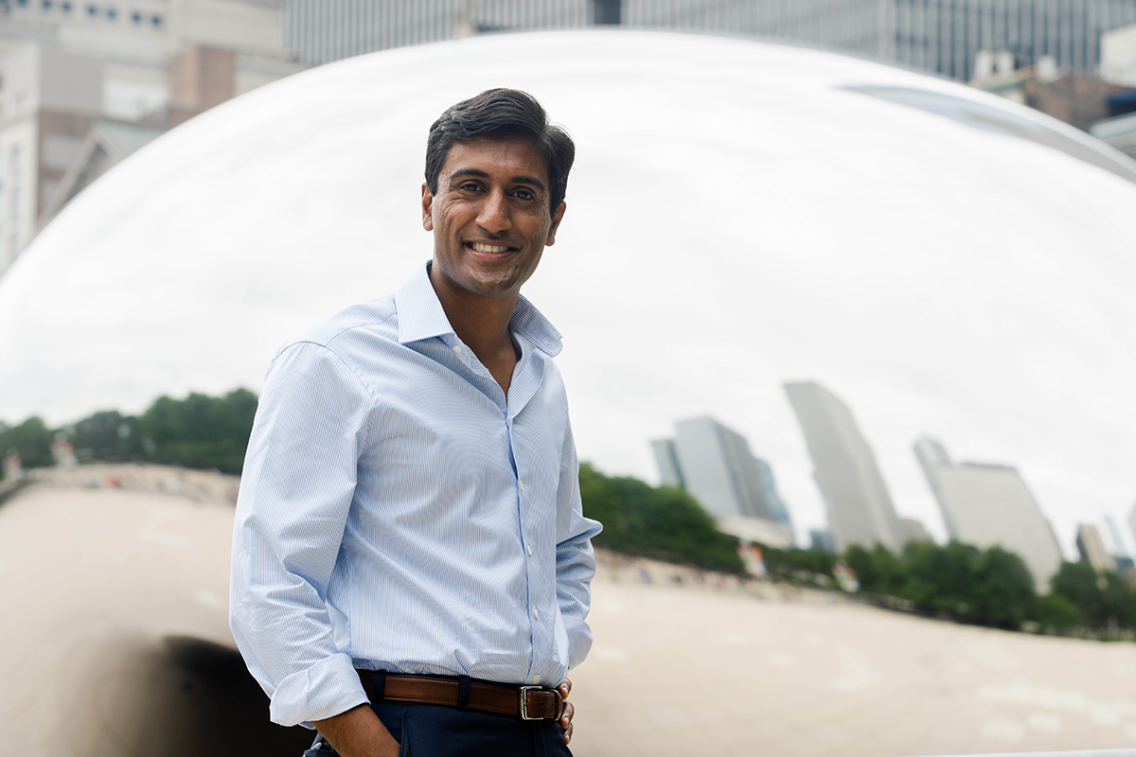 Rohan Pavuluri
Rohan Pavuluri is the CEO and co-founder of Upsolve, a nonprofit that helps low-income families file Chapter 7 bankruptcy for free, using an online web application. To date, Upsolve has relieved over $250 million in debt through it's bankruptcy filingtool. Pavuluri is also a member of the Legal Services Corporation's Emerging Leaders Council, a Board Director at the National Access to Justice Center, and a committee member of the American Academy of Arts and Sciences' Making Justice Accessible project. He has been recognized as Forbes 30 under 30 and a TED Fellow. In 2019, Fast Company named Upsolve the "Social Justice Idea of the Year" and the Robin Hood Foundation gave Upsolve the Heroes Award for "extraordinary contributions in the fight against poverty."
Timmer suit.jpg
Image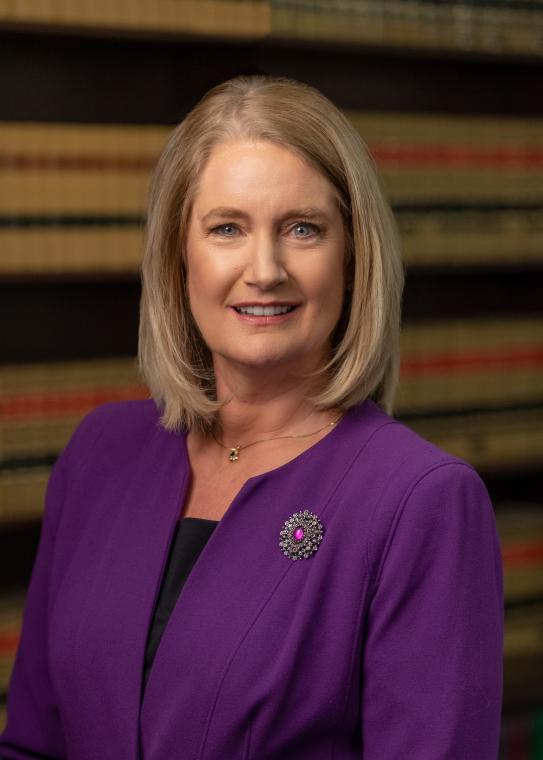 Vice Chief Justice Ann A. Scott Timmer
Vice Chief Justice Ann A. Scott Timmer was appointed to the Arizona Supreme Court in 2012 by Governor Janice K. Brewer. Prior to her appointment to the Arizona Supreme Court, Justice Timmer was a judge on the Arizona Court of Appeals from 2000 to 2012, serving three years as Chief Judge. Notably, she chairs the Court's Legal Services Task Force, which recently recommended removing barriers for lawyers and non-lawyers to share fees. She also chairs the Court's Attorney Regulation Advisory Committee, is a member of the National Conference of Bar Examiners Board of Trustees and has been elected as a member of The American Law Institute. Recently, she has been elected to serve on the Board of Trustees of the Appellate Judges Education Institute. Justice Timmer earned a Bachelor's degree from the University of Arizona, a J.D. magna cum laude, from Arizona State University, and a Masters in Judicial Studies from Duke University Law School.
Moderator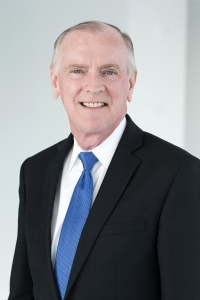 James J. Sandman is Distinguished Lecturer and Senior Consultant to the Future of the Profession Initiative at the University of Pennsylvania Law School. He teaches Professional Responsibility. He is also President Emeritus of the Legal Services Corporation, the nation's largest funder of civil legal aid programs for low-income people, supporting 132 independent programs with more than 850 offices serving every state and territory. He served as President of LSC from 2011 to February of 2020 and is the longest-serving President in LSC's history.
Jim practiced with the international, Washington-based law firm of Arnold & Porter for 30 years and served as the firm's Managing Partner for a decade. In 2007, he began a new career in public service, starting as General Counsel for the District of Columbia Public Schools.
Jim is a past President of the 110,000-member District of Columbia Bar. He is currently Chair of the American Bar Association's Task Force on Legal Needs Arising Out of the 2020 Pandemic and served on the ABA's Commission on the Future of Legal Services. He has received numerous awards, including a Presidential Citation from the American Bar Association, the University of Pennsylvania's Alumni Award and its Howard Lesnick Pro Bono Award, and the District of Columbia Bar's highest honor, the Justice William J. Brennan Award.
Jim is a cum laude graduate of the University of Pennsylvania Law School, where he was Executive Editor of the University of Pennsylvania Law Review and was elected to the Order of the Coif, and a summa cum laude of Boston College, where he was elected to Phi Beta Kappa. He began his legal career as law clerk to Judge Max Rosenn of the United States Court of Appeals for the Third Circuit.