Talk Justice: Episode Eighteen
Image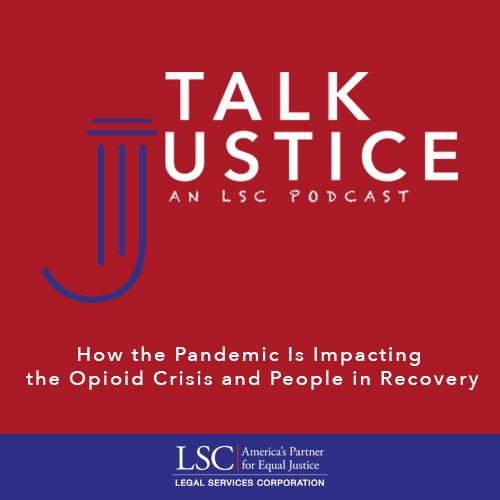 How the Pandemic Is Impacting the Opioid Crisis and People in Recovery
Legal Services Corporation President Ron Flagg discusses how the COVID pandemic is deepening the opioid crisis and complicating the lives of persons in recovery.
Featured Speakers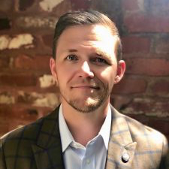 Brandon George, Director of Indiana Addiction Issues Coalition
Vice President of Recovery Programs and Advocacy for Mental Health America of Indiana, Director for the Indiana Addiction Issues Coalition    
As a person in long-term recovery, George has dedicated personal and professional time to fight addiction and promote recovery. His personal experience, education, and professional accomplishments give him a unique perspective and outlook on both addiction and recovery. Professionally, he comes from a treatment background and served as the CEO for Pro-Active Resources. George sits on Indiana Attorney General Curtis Hill's Drug Task Force and on boards for multiple organizations in the community. George is a keynote speaker throughout the state at multiple events on a wide range of topics. George has a bachelor's of science degree in addiction counseling from Indiana Wesleyan University, and is an active member in the recovery community.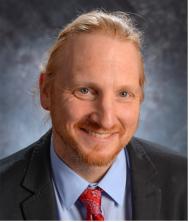 Mishka Terplan, MD, MPH, Medical Director, Friends of Research Institute; MSP Staff Physician at the University of California San Francisco
Dr. Mishka Terplan is board certified in both obstetrics and gynecology and in addiction medicine. His primary clinical, research and advocacy interests lie along the intersections of reproductive and behavioral health. Dr. Terplan is nationally recognized as an expert in the care of pregnant and parenting people with substance use disorder. He has been central to guidance document development at the American Congress of Obstetrician Gynecologists (ACOG), the American Society of Addiction Medicine (ASAM) and the Substance Abuse and Mental Health Services Administration (SAMHSA) and has participated in expert panels at Center for Disease Control, Office of the National Drug Control Policy, Office of Women's Health, US Food and Drug Administration and the National Institutes of Health primarily on issues related to gender and addiction. Dr. Terplan has active grant funding and has published over 100 peer-reviewed articles with emphasis on addiction medicine, drug use in pregnancy, health disparities, stigma, and access to treatment.
In addition to his work for FRI, he is the Addiction Medicine Consultant for Virginia Medicaid and adjunct faculty at the University of California, San Francisco where he is a Substance Use Warmline clinician for its Clinical Consultation Center.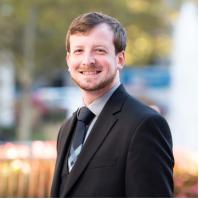 Brendan Wood, Equal Justice Works Fellow, Legal Aid of West Virginia
Brendan's project will help West Virginians recovering from substance use disorder through Medication Assisted Treatment regain control of their lives by educating them and their communities on the ADA and other laws, and advocating for their access to employment, housing, and economic stability.
While there is no one demographic that has been left unharmed by the opioid crisis, rural West Virginia has been the epicenter. Those lucky enough to survive and begin the long road to recovery face substantial socioeconomic barriers. The nature of substance use disorder deprives many victims of access to resources and employment necessary for recovery, including access to legal counsel to protect their rights under the ADA and other legislation. Brendan's project with Legal Aid of West Virginia will provide that access and create a referral network for education, counseling, group therapy, and self-help materials to address all the underlying issues to effectively mitigate key relapse factors.
As Brendan began his legal studies, he watched in horror as his beautiful home state, his friends, and their families were ravaged by this epidemic. Brendan is eager for this opportunity to help the hardworking people of West Virginia regain control of their lives.
Brendan's fellowship has three key elements to address the issue: direct representation, comprehensive support and counseling beyond litigation, and community capacity-building education. Using the ADA, Brendan will actively litigate his clients' claims to obtain and maintain employment, housing, and other forms of economic stability. Beyond litigation, Brendan will continue his advocacy with clients by providing them with referrals to services known to increase the success rates of medication assisted treatment and decrease the risk factors of relapse. Finally, Brendan will build the capacity of individual communities to more effectively respond to the opioid crisis. By influencing the gatekeepers of socioeconomic stability—large employers, judges, key providers of housing, and politicians—the fellowship will ensure lasting positive impacts on these communities. Brendan and Legal Aid of West Virginia plan to publish the fellowship project as a blueprint to be replicated by other areas in West Virginia and in other states throughout the country.
 Moderator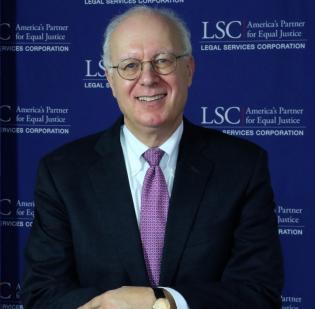 Ronald S. Flagg was appointed President of the Legal Services Corporation effective February 20, 2020 and has served as Vice President for Legal Affairs and General Counsel since 2013. He previously practiced commercial and administrative litigation at Sidley Austin LLP for 31 years, 27 years as a partner. He chaired the firm's Committee on Pro Bono and Public Interest Law for more than a decade.
Flagg served as president of the District of Columbia Bar in 2010-2011 and currently serves as Chair of the Bar's Pro Bono Task Force. He presently also chairs the board of the National Veterans Legal Services Program. He has also served as Chair of the District of Columbia Bar Pro Bono Committee, Chair of the Board of the AARP Legal Counsel for the Elderly, as a member of the American Bar Association's House of Delegates, on LSC's Pro Bono Task Force, and as a member of the Board of the Washington Lawyers' Committee for Civil Rights and Urban Affairs, the Board of the District of Columbia Access to Justice Foundation, and the District of Columbia Judicial Nomination Commission.