LSC requests $608.8 million for Basic Field grants to fund the day-to-day operations of legal aid organizations. LSC grantees help constituents who live in households with annual incomes at or below 125% of the federal poverty guidelines—$15,950 for an individual and $32,750 for a family of four in 2020.
Millions of Americans qualify for LSC-funded services every year. Eligible constituents span every demographic and live in rural, suburban, and urban areas. They include veterans and military families, homeowners and renters, families with children, farmers, the disabled, and the elderly.
Types of Cases Handled by LSC-Funded Programs
LSC-funded legal aid ensures that eligible constituents do not have to navigate the legal system alone. In 2018, LSC grantees helped more than 1.8 million people in all households served. Grantees closed nearly 744,000 cases nationwide, including 68,013 with the involvement of pro bono attorneys. Nearly 72% of the people assisted (531,260) were women, and nearly 20% (148,050) were at least 60 years old. More than 231,000 cases closed involved family law matters, and more than 214,000 were housing cases. LSC grantees provide quality legal counsel at no cost to low-income constituents who could not otherwise afford an attorney. They employ experienced legal professionals who are experts in civil legal matters.
Family Law: LSC grantees help parents obtain and keep custody of their children, family members secure guardianship of orphaned and abused children, and survivors of domestic violence get protective orders. Nearly one-third of all cases closed by LSC grantees are family law cases.
Housing Cases:The second largest category of cases closed includes efforts to resolve landlord-tenant disputes, avoid wrongful foreclosures, renegotiate mortgages, and assist renters whose landlords are facing foreclosure.
Consumer Issues: Many cases involve protecting the elderly and other vulnerable individuals from being victimized by unscrupulous lenders or merchants and providing legal advice about debt management and consumer rights.
Income Maintenance: LSC grantees also help clients obtain veteran's, unemployment, disability, and healthcare benefits for which they are eligible and provide representation when benefits are wrongly denied.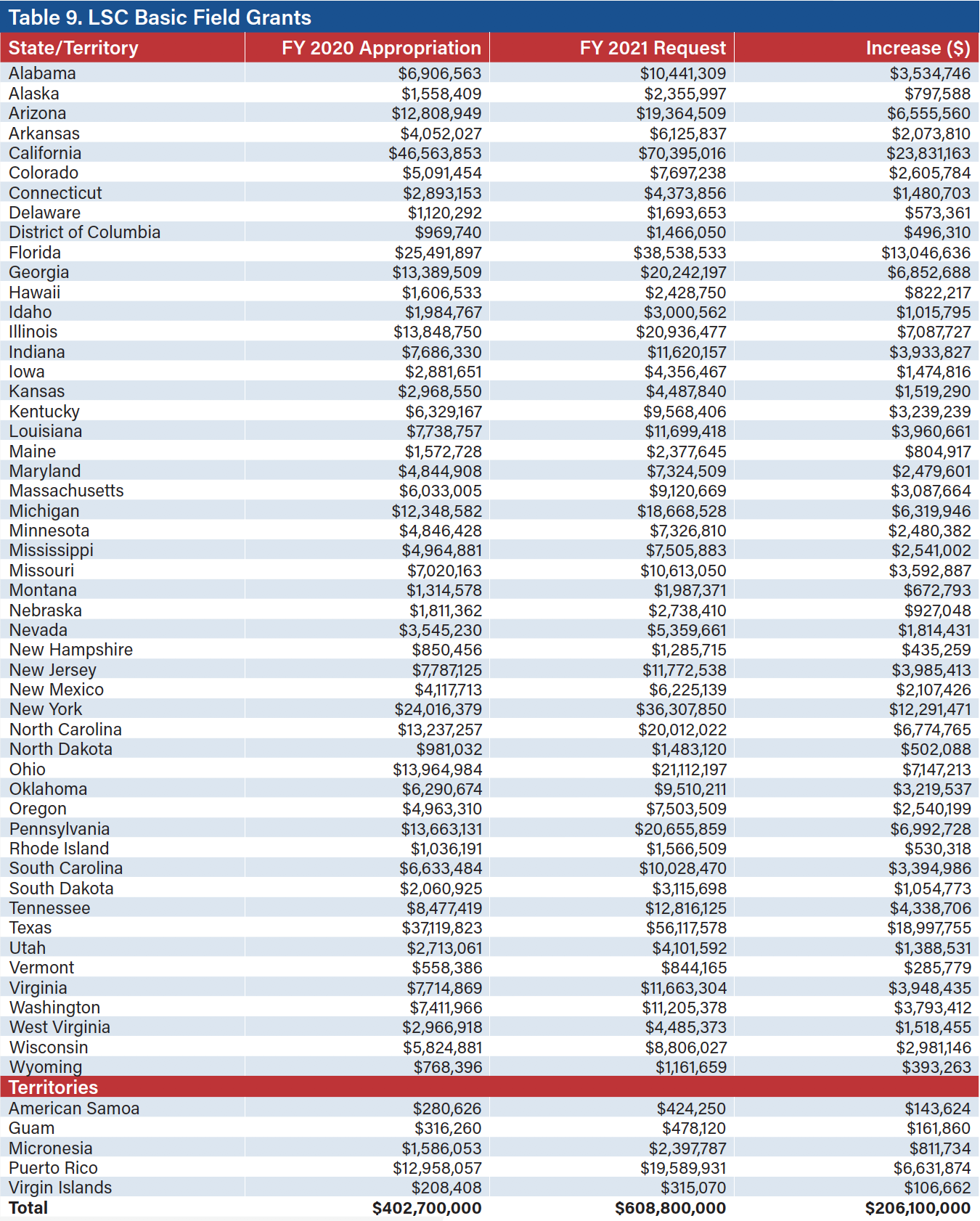 Opioid use disorder (OUD) and overdoses constitute an ongoing public health crisis affecting our nation. Every day, 130 Americans die from opioid overdoses. This crisis takes a huge toll on the economy as well. A recent study estimated the economic cost of the epidemic during 2015-2018 to be at least $631 billion, and predicted an additional $172-214 billion for 2019.
Drug overdose death rates remain disproportionately high in rural communities, surpassing urban area rates. For example, rural counties in West Virginia, Kentucky, and Virginia had the highest per capita rates of opioid related deaths between 2006-2012. Many counties reported death rates three times the national average. States like West Virginia are now dealing with a second opioid-related crisis. Increasing rates of neonatal abstinence syndrome have been reported,53 as well as a surge in the number of children in need of state child welfare services. More than twice as many children (almost 6,900) in West Virginia are now under state care as there were in 2008, 80% of whom are estimated to have been affected by the opioid crisis.
The response to this crisis requires a multidisciplinary approach. Legal aid organizations and their attorneys can play a pivotal role in this fight by partnering with health professionals, first responders, social services providers, and policymakers. Civil legal aid attorneys help those affected by OUD with legal problems such as housing, employment, health care, and family law. This casework mitigates the broader ramifications of OUD by resolving issues dealing with child custody, guardianship, and unemployment. This work also promotes addiction recovery, stability, and independence for those affected and their families.
CLIENT STORY
Jesse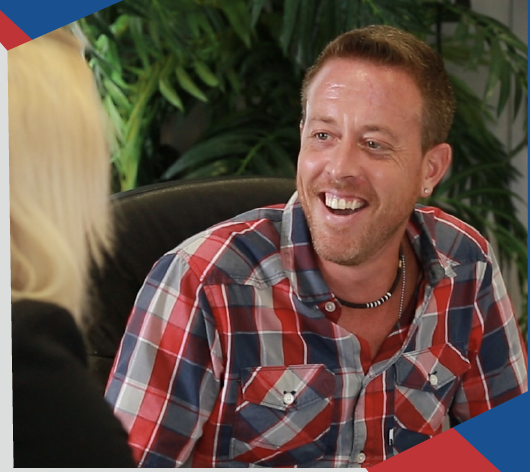 Jesse is a 45-year-old veteran. After leaving the military, he was prescribed medication to help with severe back injuries from his service. He began using medication to cope with trauma, which then led him to opioid usage. Because of his opioid use, Jesse became homeless, hitting rock bottom. Desperate for help, he went to Bay Pines Veterans Affairs and began getting treatment for opioid addiction. He also reached out to Bay Area Legal Services in Tampa, Florida to see if he was eligible for any benefits, which would help him get back on his feet after he became clean. Because Jesse was homeless and living in a shelter, his attorney was able to expedite the benefit process, getting him a pension of $1,600 until he left the shelter. Due to the help that Jesse received, he now has a full-time job, lives in an apartment, and has been sober for many months.
LSC's Opioid Task Force Report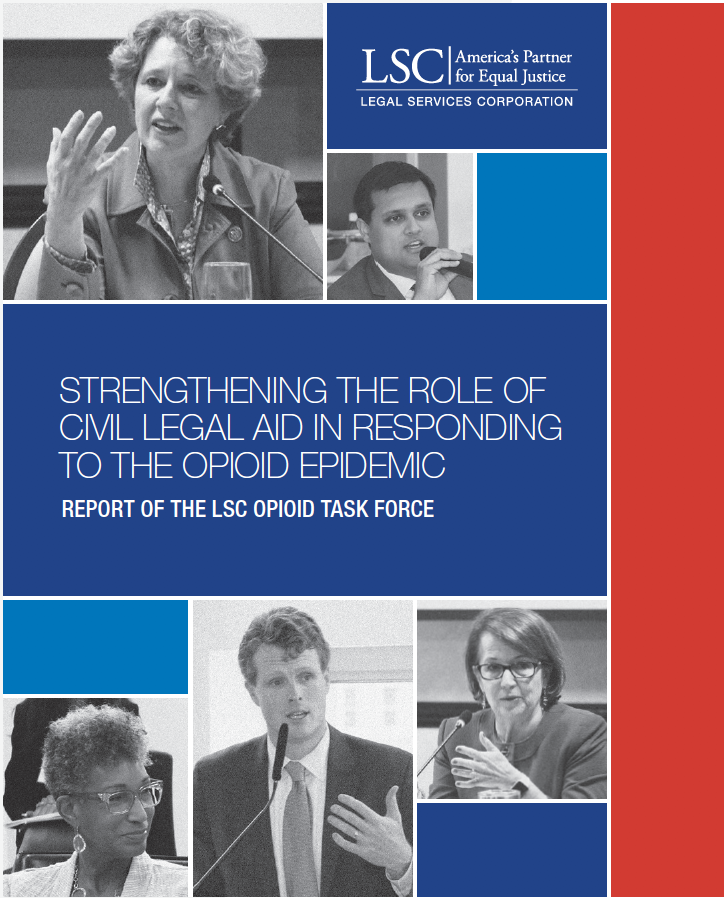 LSC's Opioid Task Force released a comprehensive report on the civil legal issues emanating from the opioid epidemic in June 2019. Co-chaired by Board members Robert Grey and Victor Maddox, and by David Hoffman, a partner at Sidley Austin LLP, the Task Force includes 26 leaders from the legal and medical communities, federal and state governments, and social services organizations. The Task Force held several field hearings to examine health care, family law, domestic violence, child and elder abuse, housing, and employment issues. The Report highlights the critical role legal aid programs play to help people address opioid and other addiction-related issues, and identified thirteen recommendations for legal aid funders, judicial and law enforcement officials, and health professionals. Additional information can be found here.
The recommendations for LSC include:
Develop and distribute training for civil legal aid providers on medical-legal partnerships, ethical and privacy concerns for clients affected by OUD, and unique issues faced by certain populations in the wake of the crisis.
Partner with the American Bar Association to develop release-of-information form templates and training materials for state bars on ethical and privacy concerns for clients affected by OUD.
Work with the National Judicial Opioid Task Force to develop pilot programs to enhance state child welfare court practices that assist children affected by the opioid epidemic.
Continue outreach to funders of programs assisting those affected by the opioid epidemic to educate them on the benefits of including civil legal aid providers in their initiatives.
Breaking the Cycle for Mothers and Children
Many states have recognized the need to improve access to drug treatment programs for women who have used opioids while pregnant by prohibiting discrimination against pregnant women seeking care or establishing drug treatment programs for this population.57 LSC grantees, such as those involved in medical-legal partnerships, support these mandates by protecting pregnant women's ability to obtain treatment. In doing so, legal aid attorneys can help infants remain with their birth parent(s) when it is safe to do so, and help to reduce the number of infants born with neonatal abstinence syndrome.
Medical-Legal Partnerships
Medical-Legal Partnerships (MLPs) combine healthcare and legal services at the point of care. These partnerships integrate lawyers into the healthcare setting, where they work with medical professionals to address complex legal and medical issues for patients. For low-income people especially, MLPs can offer critical intervention to address addiction for those suffering from OUD and assist in the recovery process.
For example, LSC grantee Indiana Legal Services (ILS) has participated in MLPs for many years to make a positive difference in communities fighting the opioid crisis. One of the grantee's healthcare partners, Eskanazi Health Midtown, cites MLPs as a key tool in fighting the epidemic and preventing more lives from being lost. ILS is expanding their MLP program by partnering with Indiana Emergency Management Services to provide "wraparound services" for rapid intervention to a person following an overdose.
There are at least 60 LSC grantees operating 92 MLPs across the nation, and LSC is working to expand this type of legal service. On Veterans Day 2019, LSC hosted a Veterans Day Forum at New York University School of Law on legal aid for our nation's low-income veterans. One of the panels showcased the ways in which MLPs are helping veterans through Veterans Affairs Medical Centers across the country.

For decades LSC has mobilized a robust network of legal services organizations and national partners to serve disaster survivors. LSC grantees are a critical component of comprehensive disaster recovery.
Disasters disproportionately affect the most vulnerable groups in society, including older adults, infants and children, individuals with limited English proficiency, and persons with physical/cognitive impairments or other medical conditions. Low-income populations also encounter greater barriers to implementing emergency preparedness procedures, experience the impact more acutely, and take longer to recover
Unfortunately, many low-income communities have experienced a rise in these disasters. Between 2017- 2018, 123 federally-recognized major disasters occurred across the U.S. and its territories. During 2016-2018, a historically high number of natural disasters caused $1 billion or more in damage in the U.S. (45 separate events, or an average of fifteen events per year).63 In these federally-declared disaster areas, nearly 40 million people were financially eligible for LSC-funded legal services.
CLIENT STORY
Mayra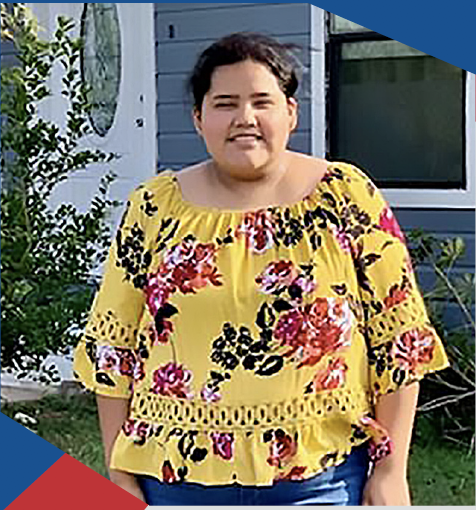 Mayra is an 18-year-old homeowner in the flood-prone Rio Grande Valley, Texas. Due to violent storms in 2018, her home sustained major flood-related structural damage. The cinder blocks underneath her home shifted, and the wood was swollen and starting to crack open. There were cracks in the living room walls and ceilings. Yet when Mayra initially applied for disaster assistance from FEMA, her request was denied because her home was deemed livable. Not wanting to live in a dilapidated house, she reached out to Texas Rio Grande Legal Aid for support. An attorney helped Mayra appeal the initial denial of disaster assistance, and after reconsideration, FEMA agreed to provide disaster benefits. FEMA awarded Mayra $2,217.85 for home repairs and $1,516 for rental assistance. This allowed Mayra to pay for the necessary repairs to make her home safe and secure.
The Role of Legal Aid After Disasters
A disaster strikes, LSC grantees mobilize attorneys to provide representation and pro bono legal assistance to survivors. Grantees partner with many organizations, such as FEMA, the American Red Cross, members of the National Voluntary Organizations Active in Disasters (VOAD), the American Bar Association's Young Lawyers Division, and other recovery organizations.
LSC-funded programs set up recovery hotlines and staff FEMA Disaster Recovery Centers. Legal aid attorneys handle a variety of cases post-disaster. They help disaster survivors by filing for FEMA benefits and appealing wrongful denials. They also help with housing issues such as evictions and improper termination of leases. LSC grantees assist with replacing essential documents and forms of identification that are lost or damaged in a disaster. Attorneys can also assist with medical, property, or life insurance claims. When necessary, these attorneys will litigate and fight predatory consumer scams that target low income populations.
LSC's Disaster Task Force Report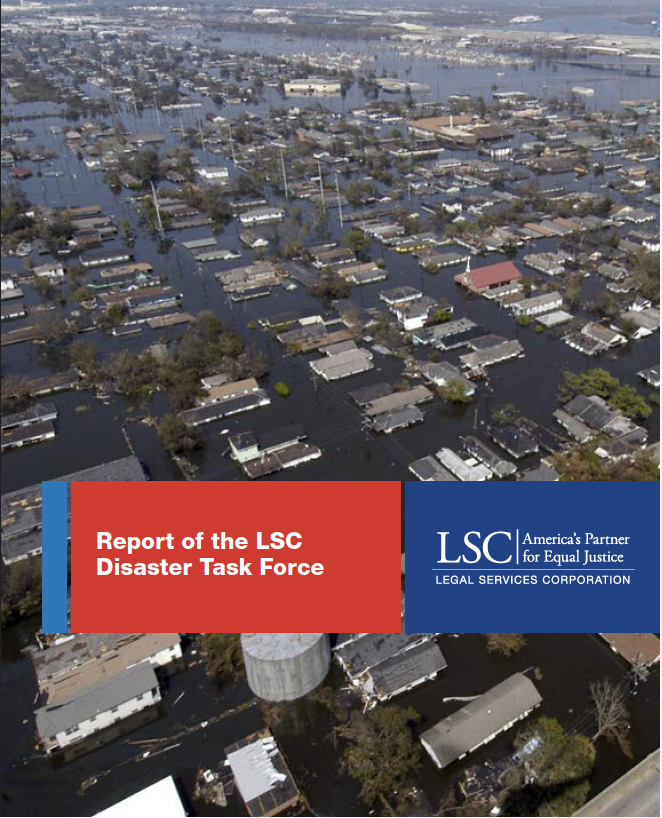 LSC's Disaster Task Force has more than 60 members, including experts from the emergency management community, the business sector, legal aid organizations, and the judiciary. The Task Force is co-chaired by Jonathan Lippman, former Chief Judge of New York and currently counsel for Latham & Watkins LLP; Father Pius Pietrzyk, LSC Board Vice Chair; and Martha Minow, former LSC Board Vice Chair and Harvard's 300th Anniversary University Professor. Launched in 2018, the Task Force has conducted interviews and held field hearings across the country to explore ways to foster better coordination among all stakeholders. Latham & Watkins has generously provided financial support for the Task Force's work.
In September 2019, the Task Force published a report of recommended actions to better integrate legal services providers into emergency preparedness planning and disaster recovery efforts. Recommendations include taking concrete steps to build a systematic, coordinated, and sustainable approach to help low-income individuals, families, and communities prepare for, respond to, and recover from a disaster. Additional information can be found here.
Natural Disaster Funding – 2019 Emergency Supplemental Appropriations
In May 2019, Congress passed the Additional Supplemental Appropriations for Disaster Relief Act. The Act provided a total of $19.1 billion in supplemental disaster funds to address damage caused by hurricanes, wildfires, earthquakes, tornadoes, floods, and other natural disasters that occurred from 2017-2019. LSC received $15 million to support the delivery of legal services to individuals affected by disasters.
In December 2019, LSC awarded 12 disaster relief grants totaling $14,250,000 to legal aid organizations in Alaska, Arkansas, California, Florida, Iowa, Micronesia, Nebraska, North Carolina, Ohio, Oklahoma, and Texas. The grants will fund projects that marshal additional legal aid lawyers to assist low-income disaster survivors, coordinate with other disaster relief providers, mobilize pro bono attorneys, and integrate legal aid into other disaster services.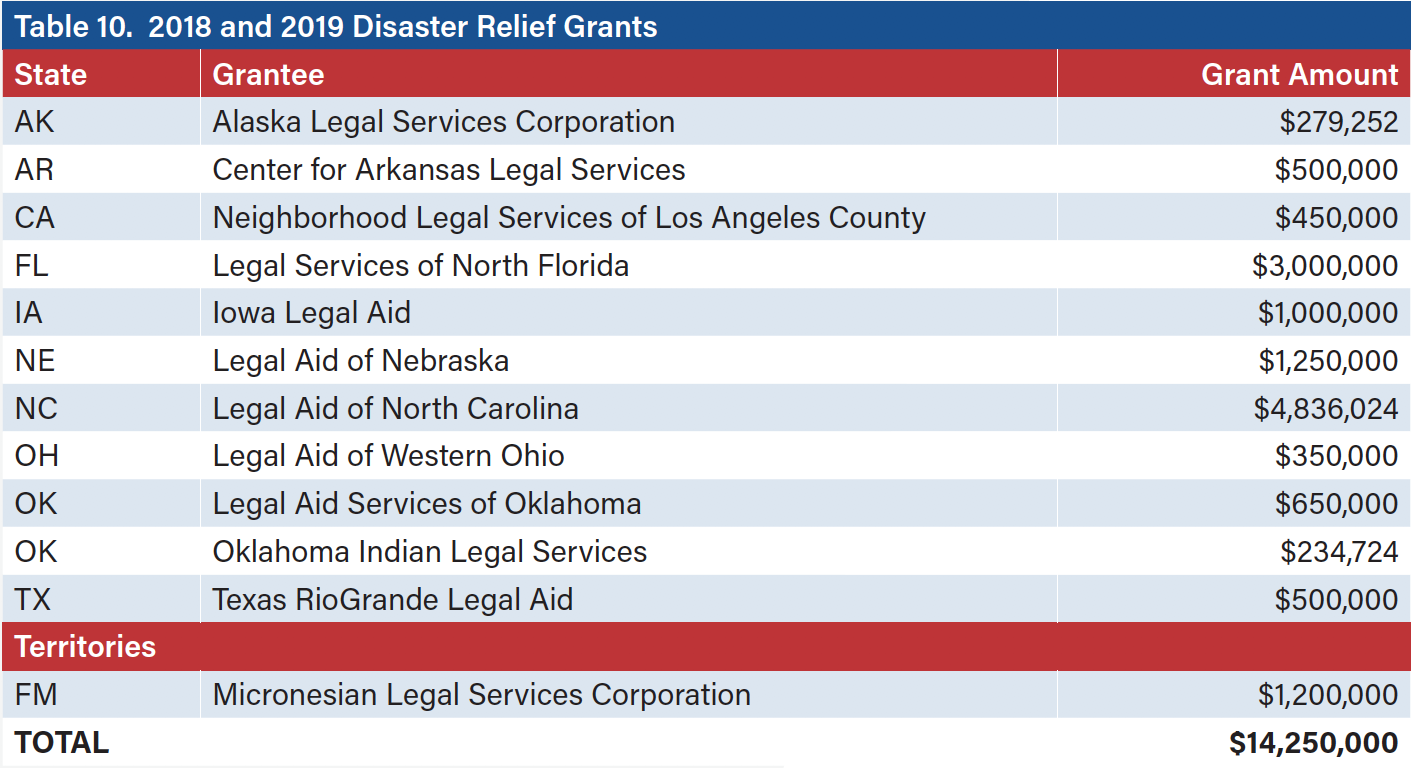 Midwest Disaster Preparedness Grants
In June 2019, LSC awarded five legal aid organizations a total of $985,000 to help low-income communities in the Midwest prepare for, respond to, and recover from natural disasters. The funding for this project was made possible by Margaret A. Cargill Philanthropies. Building on the successes of LSC's two prior Cargill grants, which funded preparedness activities for Iowa Legal Aid and Legal Aid of Nebraska, the project will continue to enhance and expand preparedness in Arkansas, Iowa, Montana, Nebraska, and Oklahoma.

Legal aid offices assist veterans in need of legal assistance. Eighteen million veterans live throughout the nation,67 and they often encounter legal issues unique to their military service. Rural areas have higher concentrations of veteran populations, with the southeast and far western states accounting for the largest number of veterans living in poverty.
Nearly 1.7 million veterans are eligible for LSC-funded services. In 2018, LSC grantees assisted more than 98,000 veterans and their families with a range of legal problems. States with the largest number of veteran households assisted by LSC grantees were Texas, California, and New York. Texas Rio Grande Legal Aid served the largest number of veteran households in 2018.
Civil legal assistance for veterans is critically important. LSC's 2017 Justice Gap Report found that 71% of low-income households with veterans or other military personnel had experienced a civil legal problem within the past year. Legal assistance for housing and employment is especially critical given that veterans are more likely to be homeless than non-veterans (8.6% vs. 7.1%) and are twice as likely to have a disability (29% vs. 15%).
CLIENT STORY
Manuel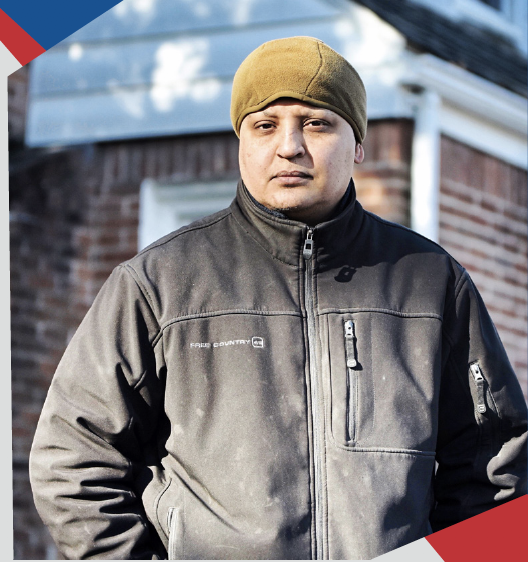 Manuel is a U.S. Navy Reserve member who previously served in Afghanistan. He takes pride in the home that he purchased during his years of service. However, combat injuries have left Manuel permanently disabled and unable to work. Without an income, he could not make mortgage payments, leading the lender to begin foreclosure action against him. Fearful that he would lose his home, Manuel contacted Community Legal Aid in Worcester, Massachusetts for help. After identifying multiple inappropriate shortcuts taken by the lender, Manuel's lawyer got the lender to agree to temporarily stop the foreclosure process. Simultaneously Manuel applied for disability benefits. After he was approved for a 90% disability rating, Manuel received sufficient income to permanently stop foreclosure and remain in his home.
New, Innovative Partnerships
More than 1.5 million veterans live in Florida. On November 8, 2019, the Florida Attorney General's Military Assistance Program announced a new partnership with Bay Area Legal Services, an LSC grantee. These organizations teamed up to create a statewide legal helpline for veterans and service members. This new resource will allow for quicker assistance for Florida veterans facing legal issues such as identity theft, benefits claims, and housing.
Corporate lawyers are partnering with LSC grantees for pro bono veterans' service projects. In California, attorneys for Fox Television Stations partnered with the Legal Aid Foundation of Los Angeles to create a pro bono program assisting the Foundation's Veterans Justice Center. The Foundation regularly holds legal clinics at which Fox Television attorneys deliver pro bono services to low-income veterans. In New York, Legal Services NYC continues to expand its partnership with corporate attorneys at Marsh & McLennan Companies and other global companies to serve veterans through its Military Mondays program. This groundbreaking veteran project was established in the fall of 2017, partly with support from LSC's Pro Bono Innovation grant program. Military Mondays are held on the first Monday of each month. The Legal Aid Foundation of Los Angeles and Legal Services NYC combined to help more than 1,900 veterans in 2018.
LSC held its second Veterans Day Forum at New York University School of Law on November 11, 2019. Speakers from around the nation discussed how legal services are delivered to veterans and how to increase access to justice for the most vulnerable of those that served in uniform. New York University Law Dean Trevor Morrison delivered opening remarks, and LSC Board Chairman John G. Levi announced the launch of a national Veterans Task Force to strengthen the role of civil legal aid organizations in providing civil legal assistance to veterans. The new task force will begin work in 2020.
StatesideLegal.org Website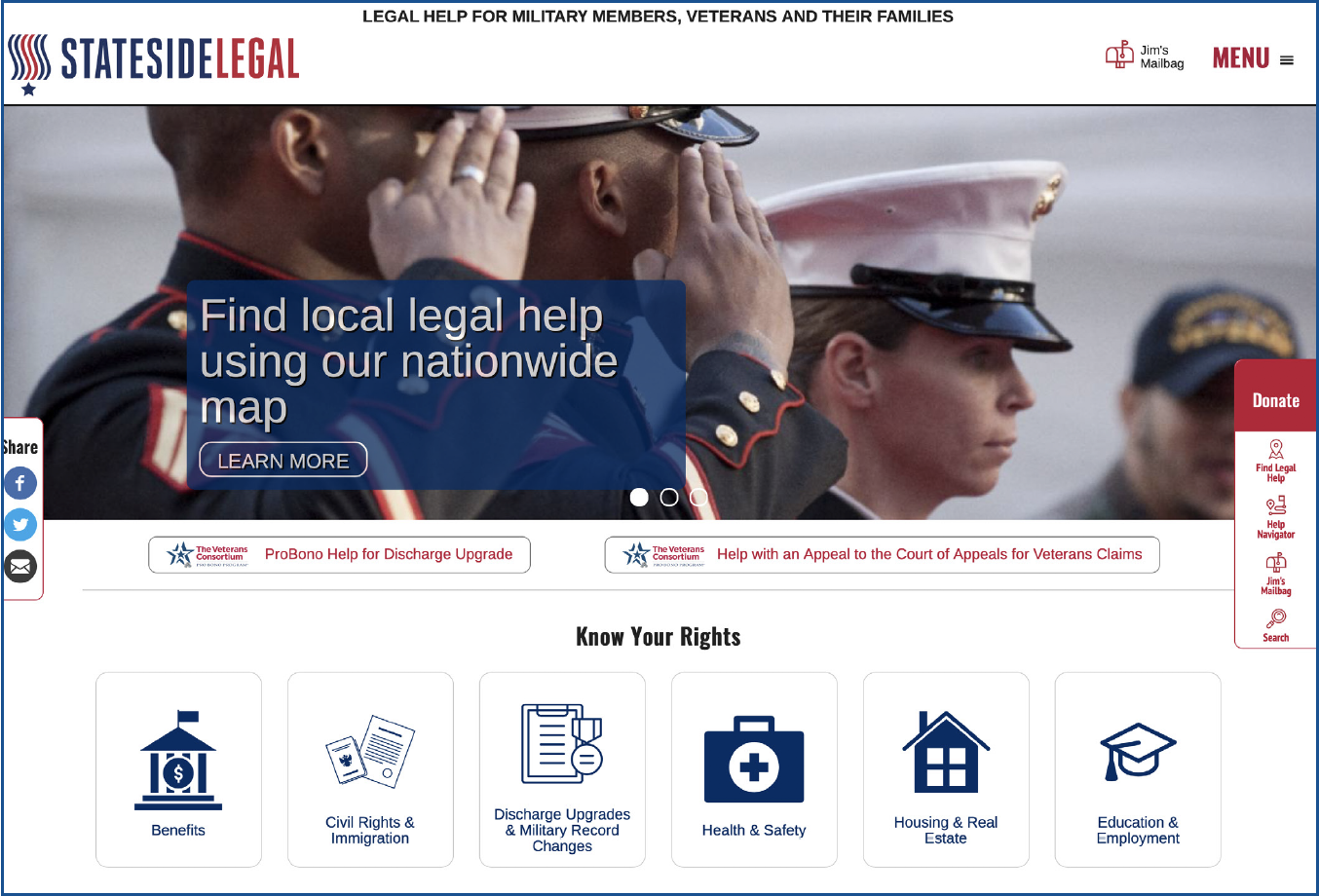 LSC supports StatesideLegal.org, the first website in the nation to focus exclusively on veterans' federal legal rights. StatesideLegal is a free resource, developed by Pine Tree Legal Assistance in Portland, ME with a grant from LSC. This service aids low-income veterans, individuals with a military connection, current members of the military, and their families. It provides information on a variety of legal subjects including disability benefits, employment, and legal protections for service members facing foreclosure. Additionally, the website:
Provides accurate, user-friendly legal content on high-demand issues for veterans and military families,
Identifies which legal protections and programs are available for veteran specific situations, and
Provides links to other resources on a state-by-state basis.
LSC grantees provide critically needed legal services to rural communities. Nearly ten million rural residents have family incomes below 125% of the federal poverty level and are financially eligible for LSC funded services. LSC's 2017 Justice Gap Report found that 75% of low-income rural households had experienced a civil legal problem in the prior year, including 23% that had experienced more than six legal problems. Low-income rural residents received inadequate or no professional legal help for an estimated 86% of all their problems.
Rural America has a consistently higher poverty rate than many metropolitan areas (16.4% in rural counties compared to 12.9% in urban counties). Currently, about one in three rural counties have poverty rates above 20%. For some populations, like single mothers with children, the rural poverty rate is close to 44%.
Access to any lawyer is limited for rural Americans. Twenty percent of the nation's population resides in rural communities, yet only two percent of lawyers serve these communities. For low-income people in rural America, barriers to accessing legal services are even harder to overcome. In seven states, 30% or more of the LSC-eligible population lives more than an hour's drive from the nearest LSC-funded legal aid office. In Vermont, Montana, and North Dakota, most of the income eligible populations live over an hour away. In some counties in states like Georgia and Nebraska, there are no attorneys at all.
The significant shortage of lawyers in rural communities can deny critical services to vulnerable communities when legal issues arise. LSC grantees in rural areas offer the only hope many low-income people have to obtain legal help.
CLIENT STORY
Timothy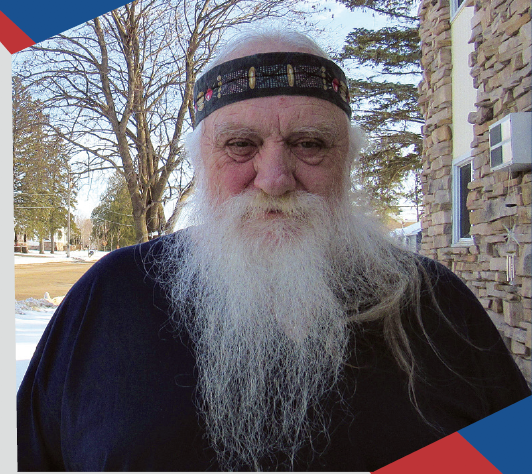 Timothy is 60 years old and lives by himself in a small, rural community in Wisconsin. He sustained an injury at his job and was making ends meet through worker's compensation. After living in the same rental unit for 18 years, he received a 30-day notice to vacate when his landlord put the property up for sale. Timothy continued to pay rent on a month-to-month lease in the meantime. Timothy was then served with an eviction summons even though he continued to pay rent. With the help of a legal aid attorney at Wisconsin Judicare, Timothy was able to negotiate a settlement with the landlord to extend his lease for another 30 days. This gave Timothy enough time to safely move. Without this agreement, Timothy would have become homeless and lost most of his personal property because he could not afford to rent a storage unit.
Rural Summer Legal Corps
Launched in the summer of 2016, the Rural Summer Legal Corps (RSLC) is a privately funded initiative that connects law students with legal aid programs to address the civil legal needs of rural America. In partnership with Equal Justice Works, LSC grantees select 35 talented and dedicated law students to spend their summers working at LSC grantees in rural areas. The students work on projects to improve access to justice for rural residents, including providing direct legal services.
Since 2016, 118 students have worked at 59 host sites across America. Their work included providing representation to children affected by the opioid crisis in West Virginia and Kentucky, alleviating ongoing legal issues for victims of Hurricane Harvey in Texas, assisting medical legal partnerships in Arkansas, and supporting expungement petitions for rural Iowans. Over 80 rural communities in the United States have been helped by RSLC Student Fellows. Five of LSC's grantees have hired their former fellows after graduation from law school. The Rural Summer Legal Corps is an example of how LSC uses private contributions to complement Basic Field services funded by our congressional appropriation.
Legal services are critical for protecting survivors of domestic violence. Survivors who received legal aid assistance experienced substantially reduced physical violence, less emotional abuse, less stalking, improved psychological well-being, and better economic self-sufficiency.
Based on the results of LSC's 2017 Justice Gap Report, 97% of low-income domestic violence or sexual assault survivors faced a civil legal problem in the prior year in addition to domestic violence or sexual assault,87 and 67% experienced more than six civil legal problems. Low-income survivors of domestic violence received inadequate or no professional legal help for an estimated 86% of all their problems.
In 2018, LSC grantees reported closing a total of 129,186 domestic violence cases, the highest number recorded since LSC began collecting this data in 2011. The graph below shows the increasing number of domestic violence cases closed by LSC grantees from 2011 to 2018.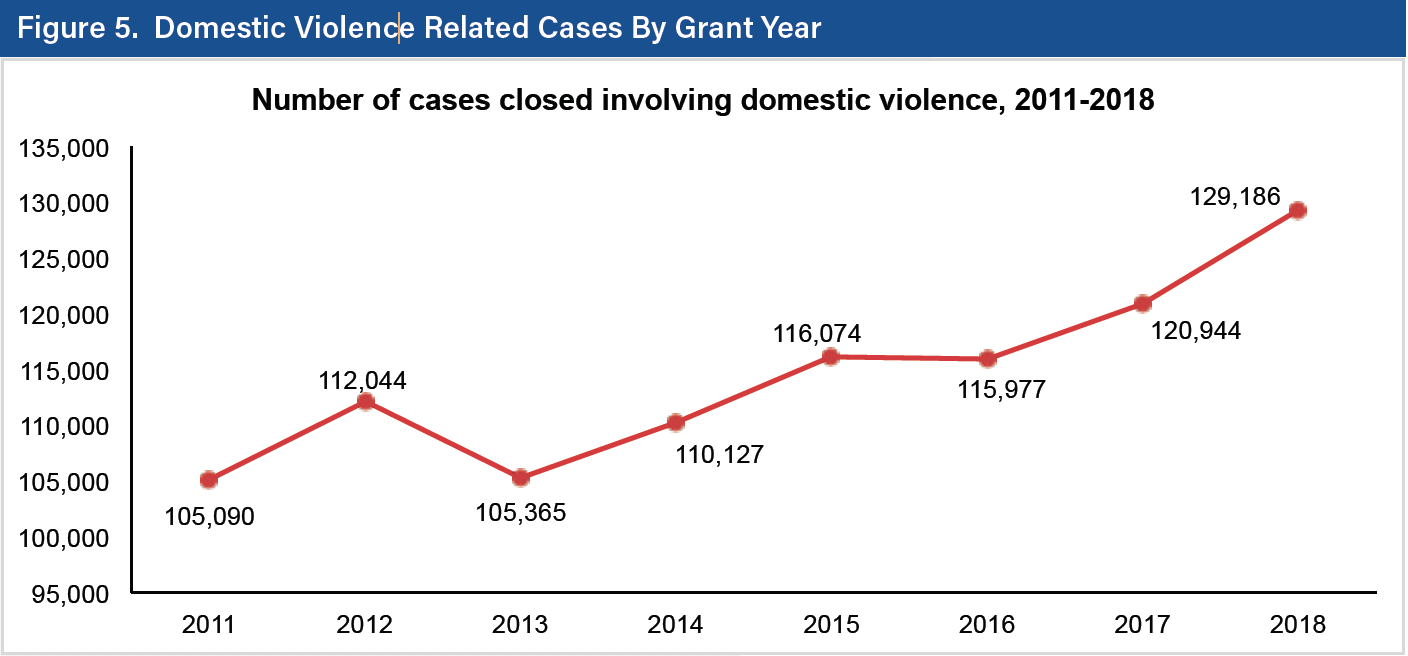 There is a positive relationship between legal intervention and a decline in domestic violence. One study found that obtaining a permanent protection order resulted in an 80% reduction in physical violence in the 12 months after initial client services. Another study found that women represented by legal counsel obtained a protection order 83% of the time, while those without counsel only obtained protective orders 32% of the time.
In the United States, one in four women, and one in nine men, have experienced domestic violence, resulting in tens of millions of Americans experiencing domestic violence in their lifetimes. Legal aid is critical to helping low-income people limit the damage domestic violence causes.
CLIENT STORY
Briana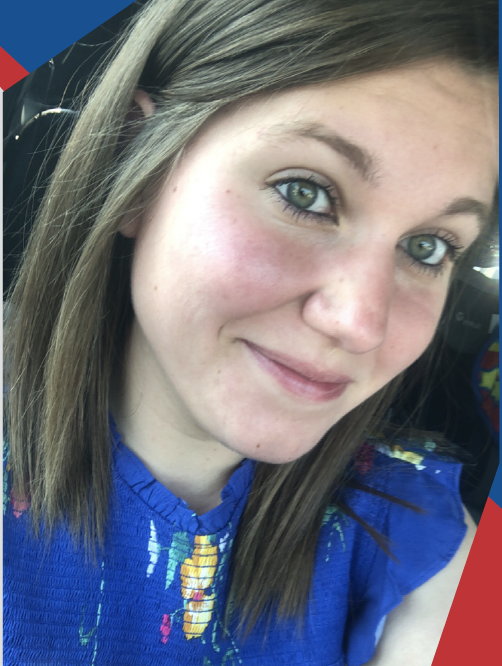 Briana is a young mother of an infant son. In her past relationship, she experienced acts of domestic violence directed towards her and her son. After she attempted to escape, her abuser continued to stalk and send death threats to her and her son. In the most recent incident of stalking, the abuser was found hiding in the back seat of Briana's car at the end of her work shift. Terrified, Briana reached out to Legal Aid of Western Ohio to help her file for a civil protection order. After presenting photos of the domestic abuse and approximately 2,000 text messages documenting stalking and threats, the legal aid attorney obtained a protective order against Briana's abuser. Her attorney also referred Briana to counseling and provided extensive safety planning. The abuser violated the protective order, and Briana was able to use her safety planning to avoid physical harm and cooperate with law enforcement to put the abuser in jail. Briana and her son are now ready to lead a harm-free life.
The increased cost of housing in the United States has resulted in a widespread crisis for renters and homeowners in the Unites States.93 Experts estimate that 2.6 million evictions were filed in 2016—a rate of four every minute. Many homeowners are still facing foreclosure, even with a rebounded post-recession economy. In 2018, the Federal Deposit Insurance Corporation (FDIC) found that about one in 200 homes was foreclosed, which means that one quarter of a million people faced foreclosure every three months.
Legal aid is critical in eviction cases because it helps level the playing field and gives renters the chance to assert their rights. In 2018, LSC grantees helped more than 500,000 people secure or retain access to safe, affordable housing. LSC's Justice Gap survey indicated that 29% of low-income households had experienced at least one housing-related legal problem in the previous year.
The disparity between tenants without legal representation and landlords is striking. In many jurisdiction, ninety percent of landlords are represented by counsel while 90% of tenants are not. Having a lawyer increases the odds of being able to stay in one's home. The Office of Civil Justice in New York conducted an analysis and found that tenants with a lawyer were able to remain in their homes 90% of the time, while those without a lawyer were evicted nearly half the time.
Housing cases are the second largest category of cases closed by LSC grantees, comprising 29% of total cases closed in 2018. Legal representation is critical to keeping low-income tenants in their homes.
CLIENT STORY
Mary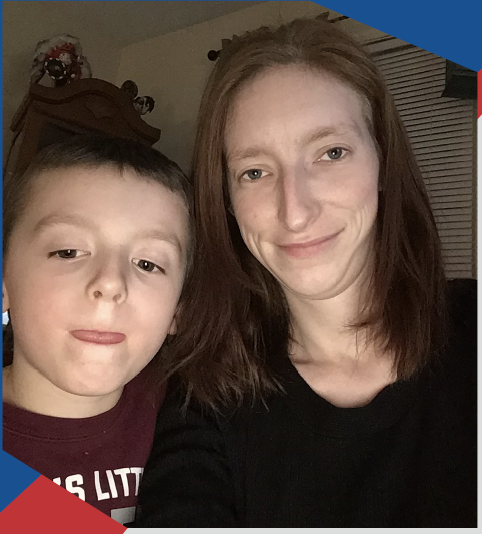 Mary is a stay-at-home mom with three children. In 2018, her husband lost his job, which caused them to get behind on rent. Mary was served with an eviction notice and a demand for rent that was more than what the landlord was owed. Mary contacted the Legal Advice & Referral Center in in New Hampshire for help. Her attorney filed a motion for reconsideration of the eviction case and showed the judge that the landlord had requested double the amount owed. The judge asked the landlord to provide an accounting that demonstrated how the demanded amount had been calculated, and within a few days the landlord dismissed the case. Mary can now live in her home without fear of eviction. She was diagnosed with cancer shortly after her eviction trial and says that the self-confidence she gained by having her eviction case dismissed will help her beat this diagnosis.

After a defendant has paid their debt to society, expungement can offer a chance for a fresh start. It is the legal process that seals or removes certain criminal records through court petition. Federal law prohibits LSC grantees from representing clients in criminal cases, but criminal record expungement is a civil process in most states. Not having access to an attorney is a major reason why people cannot expunge their records.
About one in three adults has been arrested by age 23. For many low-income individuals, criminal records can be impediments to gaining employment, accessing education, obtaining government services, and securing housing. Nearly nine out of ten employers conduct background checks on job candidates, and an estimated four in five landlords use background checks to screen prospective tenants. Nearly two-thirds of colleges and universities collect criminal justice information as part of the admissions process.
Data on criminal records are widely available even though inaccurate information poses risks to millions. The U.S. Attorney General and the Government Accountability Office report that criminal records data are often inaccurate, incomplete, and not up-to-date. The majority of criminal records are for arrests without conviction or for minor offenses. As a consequence, having even a minor criminal record, such as a misdemeanor or an arrest without conviction, can create a lifetime of barriers.
Expungement can help people move on from mistakes and build a productive life. LSC grantees closed 18,502 expungement cases in 2018 (45% more than in 2017), assisting more than 45,000 clients and their family members.
Other benefits of expungement include reducing recidivism, increasing government tax revenues, and reducing the cost of public assistance. The ability for people to expunge and seal records has drawn attention from a cross-section of Americans including local Chambers of Commerce and Koch Industries. NFL players are also highlighting this issue; Malcolm Jenkins of the Philadelphia Eagles helped secure reforms to automatically seal minor records in Pennsylvania.
CLIENT STORY
Mark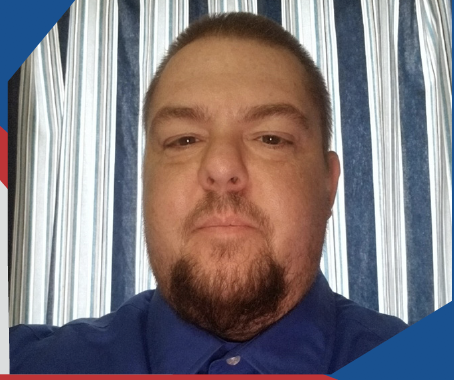 Fourteen years ago, Mark was convicted of second degree possession of stolen property. After he completed the terms of his conviction, he was unable to find a job because of his criminal record. Mark turned to Northwest Justice Project in Washington, and with the help of a legal aid lawyer, Mark obtained a certificate of discharge. This allowed him access to employment and housing options that had been previously denied. Mark is now able to work towards a better life.
Low-income senior citizens require the assistance of legal aid attorneys to preserve resources, obtain and maintain safe affordable housing, secure adequate incomes, and fend off consumer scams. Seniors often cope with social and geographic isolation, disabilities, and health problems that compound legal issues other low-income people may not face.
Approximately 7.2 million seniors are eligible for LSC-funded assistance. According to LSC's 2017 Justice Gap Report, nearly 56% of low-income seniors experienced a civil legal problem in the prior year, including 10% that experienced more than six legal problems. LSC grantees served an estimated 363,000 seniors and their family members in 2018, and seniors represented approximately 20% of all clients assisted by LSC in cases closed in 2018.
According to the U.S. Department of Housing and Urban Development, approximately four million seniors eligible for LSC-funded assistance live in inadequate housing or must pay more than 50% of their income for rent. Nearly one-half of seniors living in poverty have a disability.118 Because low income seniors have higher rates of dementia than other aging populations, they are especially at risk of financial exploitation. These seniors are more vulnerable to consumer scams, predatory lending, and other types of financial exploitation.
CLIENT STORY
Frank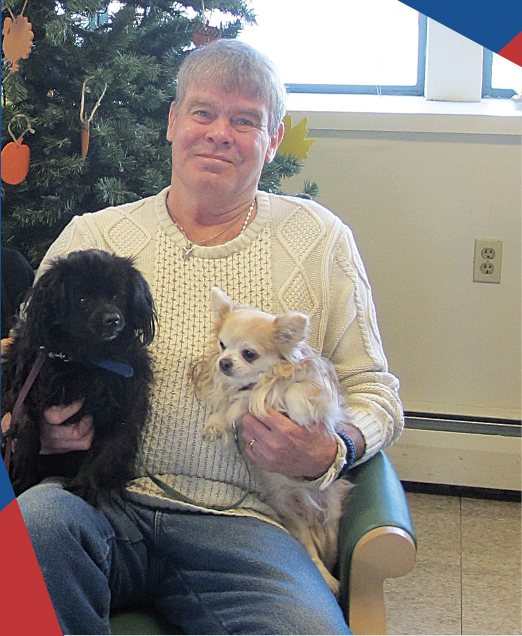 Frank is 60 years old and lives alone with two emotional support dogs. His only source of income is Social Security disability benefits. A year ago, his partner of 10 years passed away from cancer, which left Frank without his partner's contributing income. As a result, Frank was unable to pay rent and faced eviction during his grief. Without legal assistance, Frank would have immediately been evicted with no alternative housing or connection to community resources. Frank reached out to South Coastal Counties Legal Services in Massachusetts, and an attorney was able to negotiate for Frank to stay in his home rent-free for three additional months due to housing condition claims. This allowed Frank enough time to successfully apply for and get accepted into public housing. Frank now lives in an elder public housing community with his dogs.

LSC grantees provide critically needed legal services to persons with disabilities. Low-income individuals with disabilities require the assistance of legal aid attorneys to address a range of issues that other low income people may face, but disabilities can increase the severity and scope of legal problems they often confront. These issues include housing, domestic violence and abuse, public benefits issues, and consumer scams. Approximately 11 million Americans with disabilities are eligible for LSC services. Persons with a disability are nearly twice as likely as persons without a disability to live in poverty (20% vs. 10.4%).
Among households with one or more disabled persons, almost one in four pays more than 50% of their income for housing, versus 16.1% of households with no disabled person. Compared to all adults in families with children, adults in families who spend time in emergency shelters or temporary housing programs during the year are 2.5 times more likely to have a disability. Of low-income households with someone with a disability, 80% have experienced a civil legal problem in the past year, including 32% that have experienced six or more problems. Low-income persons with a disability receive inadequate or no professional legal help for an estimated 87% of their problems.
Persons with disabilities also experience discrimination in the housing market and with employment. Nearly half a million (496,896) disabled veterans live in poverty. People with disabilities are less likely to have graduated from college, be employed full-time, or work in management or professional occupations. They are more than twice as likely to be unemployed regardless of education level.
In 2018, LSC grantees helped more than 81,000 individuals and their family members obtain or preserve federal assistance for disabled persons, secure access to appropriate educational services, and protect their rights.
CLIENT STORY
Jack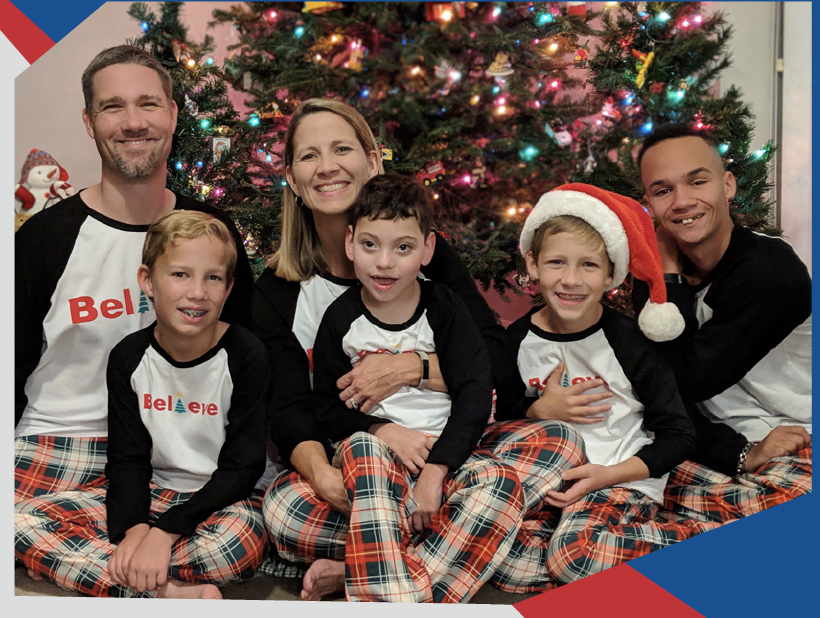 Jack has severe autism, which makes him unable to live independently. Months before his 18th birthday, Jack's adopted parents unexpectedly passed away, forcing him to re-enter the foster care system. Suddenly Jack had to navigate nearing adulthood with no living relatives while grieving the loss of his family. When Jack's special needs teacher of two years learned about his family's deaths, she stepped in and offered to foster him temporarily. With the help of a Bay Area Legal Services attorney in Florida, Jack's permanent adoption by his teacher was finalized a week before he turned 18. Today, Jack lives happily with his new family.