2017 Annual Report Critical Constituent Services
Providing Critical Constituent Services in Every Congressional District
LSC grantees help individuals who live in households with incomes at or below 125% of the federal poverty guidelines—$15,075 for an individual, $30,750 for a family of four in 2017. Clients span every demographic and live in rural, suburban, and urban areas. They include veterans and military families, homeowners and renters, families with children, the disabled, survivors of domestic violence, and the elderly.
Millions of Americans are unable to access the civil justice system because they cannot afford a lawyer. Low-income Americans seek help for a variety of problems, and LSC grantees sup-port eligible constituents in navigating the legal system. In 2017, they helped more than 1.7 mil-lion people in all households served. More than 72% of the people assisted were women. LSC grantees employ experienced and specialized legal professionals who are experts in a wide range of civil legal matters including:
Family Law: LSC grantees help parents obtain and keep custody of their children, family members secure guardianship of orphaned and abused children, and victims of domestic violence get protective orders. Nearly one-third of all cases closed by LSC grantees are family law cases.
Housing: The second largest category of cases closed includes efforts to resolve landlord-tenant disputes, avoid wrongful foreclosures or renegotiate mortgages, and assist renters whose landlords are being foreclosed upon.
Income Maintenance: LSC grantees help clients obtain veterans, unemployment, disability, and health care benefits for which they are eligible. They provide representation when benefits are wrongfully denied.
Consumer Issues: LSC grantees also work to protect the elderly and other vulnerable individuals from being victimized by unscrupulous lenders or merchants and provide legal advice about debt management and consumer rights.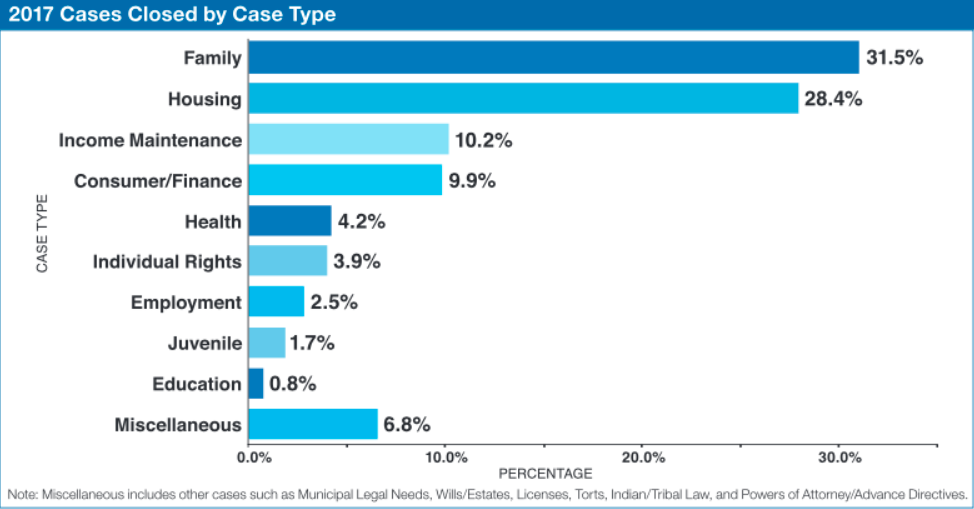 Client Stories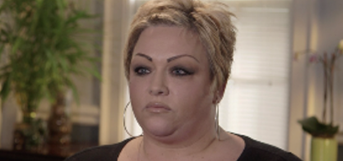 Amy
Legal Services of the Hudson Valley (New York)
Amy was a victim of domestic abuse. Her husband was violent towards her and her two sons. After years of enduring physical, mental, and verbal abuse, Amy approached Legal Services of Hudson Valley for help. She was faced with custody issues and did not know how to petition the court. Legal aid attorneys guided Amy through the process. A few months later, her abuser failed to pay child support and she was facing eviction from her home. Her attorneys helped Amy secure her home, receive child support, and create a stable life for herself and her sons. Click here to learn more.
The Stricklands
Atlanta Legal Aid Society
After being diagnosed with cancer, Tony Strickland returned to work. Upon his return, Tony injured his back on the job, leading him to file a workers' compensation claim. Given the Stricklands' existing financial strain, the couple used the settlement funds from the claim to help pay his medical bills and their living expenses. However, the county wrongly garnished those funds in the Stricklands' bank account. Mr. Strickland was unable to pay for the extensive medical expenses associated with his cancer treatments and his back injury. The Stricklands recovered these garnished funds with the help of an attorney at Atlanta Legal Aid Society. They were also able to constitutionally challenge Georgia's garnishment laws and prevent other individuals from facing similar complications. Click here to learn more.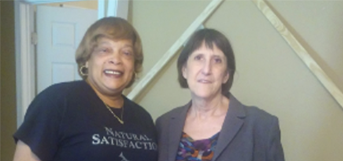 Ms. S
Southeast Louisiana Legal Services
Ms. S, 60 years old, lived in her Baton Rouge home for decades with her husband and three children. In August of 2016, severe floods devastated the Baton Rouge area and Ms. S's home suffered extensive damage. During the process of rebuilding her life, she filed a claim under her flood insurance policy. Because there was still a mortgage on the home, the insurance company explained that the check would be payable to her and the mortgage company. A few weeks later, a $70,000 check arrived and Ms. S was relieved—until she realized the check was also made payable to her deceased husband. Not knowing what to do, Ms. S sought help from Southeast Louisiana Legal Services. A legal aid attorney was able to complete the pro-bate matter for her and file the proper legal documentation to clear her mortgage title. She is now using the insurance proceeds to rebuild her home.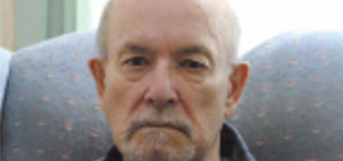 Roger
Legal Action of Wisconsin
Roger, 74 years old, was living with Parkinson's disease. After an accidental fire in his apartment, the landlord changed the locks to his apartment and attempted to use the fire as a pretext to evict him. With limited income, Roger was not able to secure other housing. After several failed attempts to negotiate the matter with the landlord, Roger sought the help of Legal Action of Wisconsin. In addition to the pending eviction notice, the landlord was seeking $900 in damages from the fire. With the assistance of an attorney from Legal Action of Wisconsin, the landlord agreed to waive four months' rent, dismiss any fines from the fire damage, and stop the eviction order. Roger was able to stay in his apartment, where he lives today.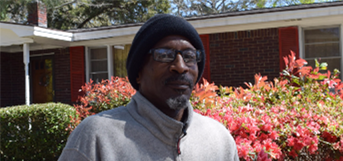 Kelvin Davis
South Carolina Legal Services
Kelvin Davis, a military veteran, lived in his home in South Carolina for 35 years taking care of his elderly mother while his brother had power of attorney. After his mother passed away, however, his brother evicted him from the family home. He began living in a nearby homeless shelter and was eventually connected to South Carolina Legal Services through the VA. He subsequently learned that his brother had forged his signature to say that he gave up his rights to the family home. He met with a South Carolina Legal Services attorney who helped him prepare a case for probate court. The deed was undone, the estate was reopened, and Mr. Davis was appointed as personal representative of the estate.